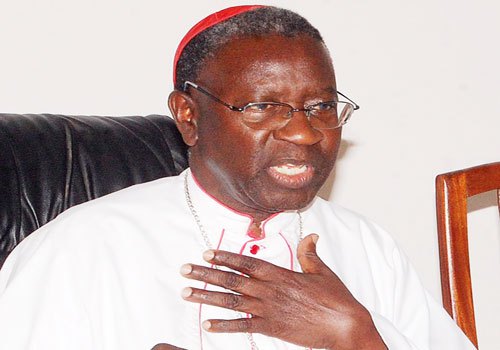 Christianity is, and remains, a foreign addition to African culture and, in truth, does not honestly reflect Africa's organic image. We all know how the religion is said to have started, where its practices originated — which surely was not in Africa.
Many religious leaders, especially in Africa, are ignorant, self-centered and deceptive. Despite what they say, they know that discrimination on the basis of sexual orientation is evil on its own, causing harm by creating disunity and by discouraging people from living their authentic harmless lives.
In that context, it's shameful that Catholic bishops from across West Africa have just sent a strong, negative message to the West that the continent will not accept any form of what they misleadingly refer to as "dictatorship" on the issue of homosexuality.
Cardinal Theodore Sarr said Africans must be alert to prevent any negative indoctrination from the West, such as accepting same-sex marriage. That remark came during a press conference in Accra, Ghana, ahead of the Feb. 23 assembly of the Regional Episcopal Conference of West Africa, which Sarr leads.
Ghana Web reported him saying:
"Beware…we are living in a world where the Western world, especially the Americans, behave like people who have to think for the rest of the world. … But we say that, no, you can't decide for the rest of the world.

"We also have our culture, traditions and so we need to avoid the several limitations of the western world. We need to do things based in our traditions, our practices and customs."
For a moment, Sarr spoke tolerantly, saying, "We cannot condemn people who are homosexuals." But then he returned to his anti-Western theme, saying that "it is not because you accept it that everybody must also."
Ghana President John Dramani Mahama also spoke of tolerance, but he had no comforting words for LGBTI people.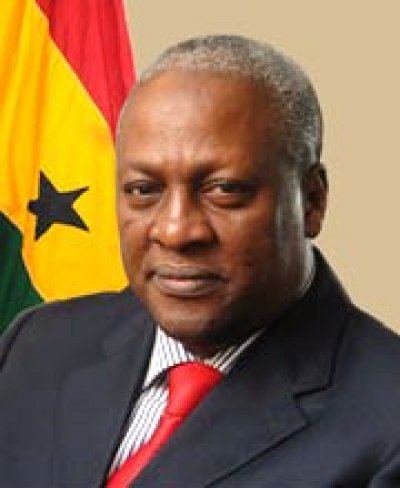 In a statement read by his former chief of staff, Mahama welcomed the conference and urged the church to be more tolerant. He said that for Africa to attain its development goals,  religious institutions need to preach the culture of tolerance and unity among people.
However, he apparently was not referring to intolerance of LGBTI people, which is a drag on economic growth because it prevents sexual minorities from full participation in their countries' development. Indeed, homophobia is a severe problem in Ghana, as noted in the article "Akwaaba! (Welcome!), says Ghana — but not if you're gay",  but Mahama ignored it.
He claimed, "In our country, Ghana, religious tolerance is our hallmark and hospitality indeed is our way of life. It is even enshrined in our constitution."
Projected attendance at the assembly included more than 16 Catholic bishops and a total of more than 150 religious leaders.
Related articles
Southern African Anglicans to LGBT people: Welcome (

Feb. 26, 2016, 76crimes.com)

Africa won't accept homosexuality – Catholic Bishops (Feb. 22, 2016, Ghana Web)
Mahama: ´Christian teachings must address threats to devt' (Feb. 24, 2016, Ghana Web)
Southern African Anglicans to LGBT people: Welcome (

Feb. 26, 2016, 76crimes.com)

Akwaaba! (Welcome!), says Ghana — but not if you're gay (Feb. 5, 2016, 76crimes.com)
African Anglicans: English protest vs. Ugandan rallies (Jan. 19, 2016, 76crimes.com)
Archbishop of Canterbury to LGBTI community: Sorry! (Jan. 15, 2016, 76crimes.com)
Canterbury rally to Anglican leaders: Listen to LGBTI people (Jan. 14, 2016, 76crimes.com)
Anglicans discipline Episcopalians over same-sex marriage (Jan. 14, 2016, 76crimes.com)
Church of England to blame for anti-gay Nigeria, Uganda? (September 2015, 76crimes.com)
Petition to archbishops: End anti-gay purge in Kenya (September 2015, 76crimes.com)
U.S. church plans support for LGBT-friendly Africans (June 2015, 76crimes.com)