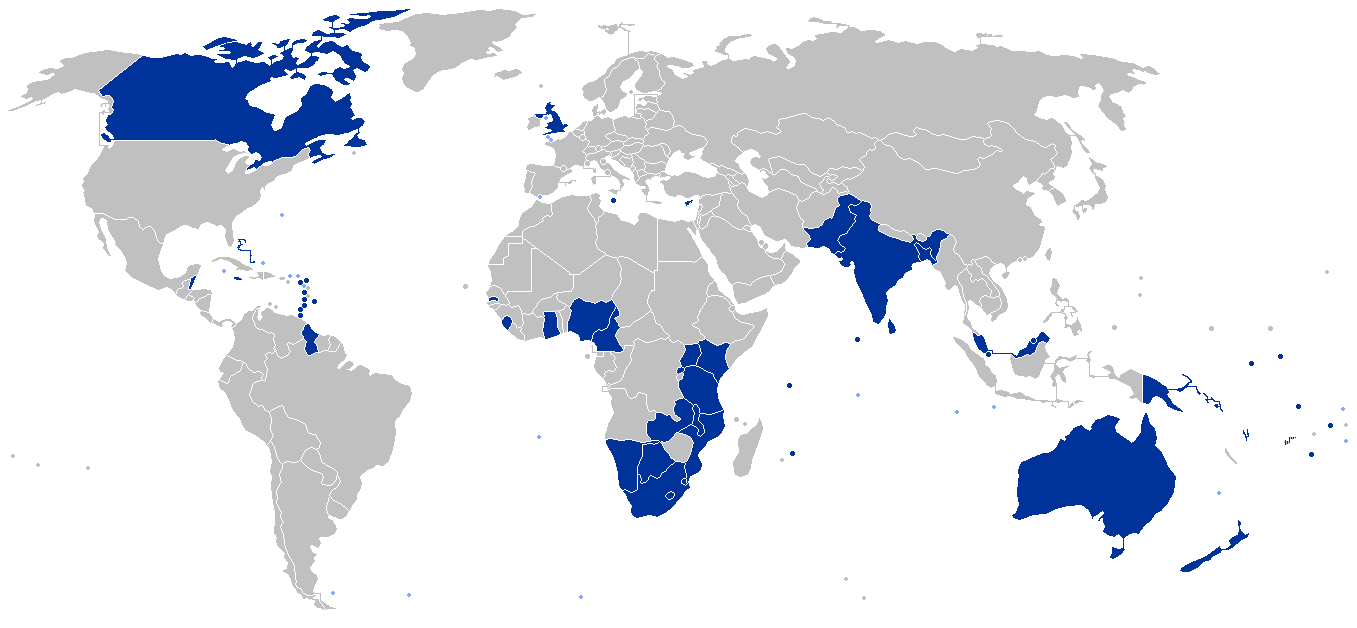 Among the 53 nations in the Commonwealth of countries that formerly belonged to the British Empire, the following 39 still have anti-homosexuality laws, which first were imposed by the British. Worldwide, 79+ countries have anti-homosexuality laws.
The following list includes links to this blog's coverage of them.
Africa
Lesotho was formerly on the list, but it has adopted a new Penal Code that apparently eliminates the nation's former common-law crime of sodomy.
Asia
Americas
Oceania
Former members of the Commonwealth
These African nations — formerly part of the British Empire — have maintained anti-homosexuality laws but have withdrawn from the Commonwealth:
Related articles