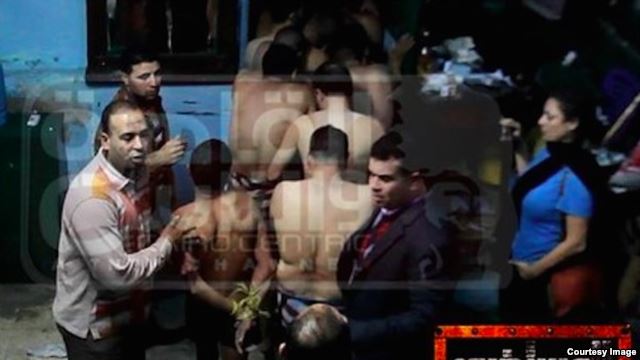 Egyptian TV reporter Mona Iraqi has been sentenced to six months in jail for her role in inciting a December 2014 raid on a Cairo bathhouse that resulted in the arrest and subsequent acquittal of 26 men on charges of debauchery, Pink News and the Towle Road website report.
The December 2014 raid was an embarrassing misstep in an anti-LGBTI crackdown that began in 2013 and continued at least through September 2015, when 11 supposedly gay men were arrested in a pre-Eid holiday "morality campaign."
More than 100 allegedly LGBTI people have fallen victim to this police harassment, which is part of a larger pattern of human rights abuses in Egypt targeting political activists, journalists and even some tourists.
Iraqi apparently informed the police about activities at the bath house, which she claimed was "the biggest den of perversions in the heart of Cairo."  She and her team accompanied the police on the December 2014 raid and documented it with photos, which she published on her Facebook page.
All 26 men were found innocent in January because of insufficient evidence.
Her six-month sentence and a related fine of about $1,300 came after attorneys for the 26 men filed for defamation and accused Iraqi of broadcasting false news.
Iraqi has not announced whether she plans to appeal.
Related articles