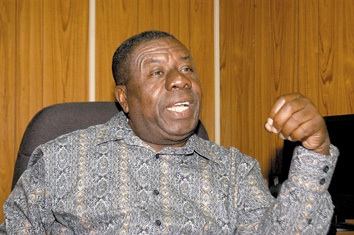 Activist lawyer Maurice Tomlinson tells how Jamaican law lays the groundwork for blackmail schemes such as the one that entrapped popular Jamaican actor Oliver Samuels.
Jamaica's Charter of Rights is also a blackmailer's charter
Jamaica's 2011 Charter of Fundamental Rights and Freedoms appears to constitutionally entrench the country's 1864 British colonially imposed anti-sodomy law.
That's because the charter contains a "saving law clause" that was included in deference to powerful fundamentalist churches.
Unlike Jamaica, Britain repealed its anti-sodomy law because, among other things, it was regularly used to blackmail high-profile gay men.  Following the 1957 publication of the Wolfenden Report (which described the anti-sodomy law as the "blackmailer's charter"), sexual acts between two adult males, with no other people present, were made legal in England and Wales in 1967, in Scotland in 1980, Northern Ireland in 1982, UK Crown Dependencies Guernsey in 1983, Jersey in 1990 and Isle of Man in 1992.
Similarly, a popular male Jamaican actor was extorted by a male ex-partner. [See below.]
Hopefully, this latest example of the harmful effects of the archaic statute will encourage our leaders to do the right thing and chuck the law.
Excerpts from the Jamaica Observer:
Man accused of extorting actor Oliver Samuels remanded
KINGSTON, Jamaica — The man accused of extorting money from popular actor Oliver Samuels and stealing two high-end phones from his house was on Monday remanded when he appeared in the Corporate Area Resident Magistrate's Court. …
Twenty-nine-year-old Junior Webster Sommerville was in June charged with extortion, threatening to commit murder and larceny.
Sommerville is accused of extorting more than $100,000 from Samuels and stealing two phones, valued at nearly $200,000, from the 66-year-old actor.
Samuels reportedly met Sommerville in March this year and the two developed a relationship. …
It's also alleged that Sommerville began extorting money from Samuels and threatened to kill him if he refused to pay up. He reportedly extorted more than $130,000 in May and early June from the actor.
Following repeated death threats, Samuels reported the matter to the police. …
Sommerville had been offered bail previously but it was revoked after Samuels told the court that the accused man had been sending threats to his family members while he was off the island.
Related articles