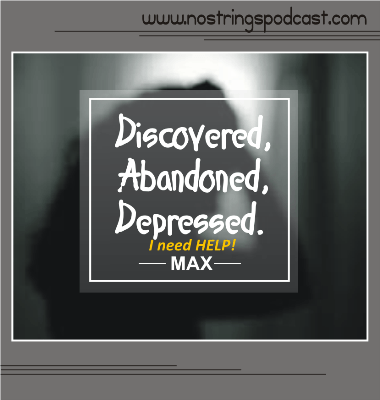 "Discovered, Abandoned, Depressed" is the title of the latest edition of the No Strings podcasts, which provide a voice for the LGBTIQ community in  Nigeria.
The episode focuses on a troubled young Nigerian woman called Max, who reached out to No Strings for help with problems she was undergoing as a member of the country's sexual minority community.
She was recently displaced from her home, blackmailed and faced the possibility of arrest.
She was "left in a cold and dark place," No Strings host Mike Daemon says, but in her interaction with the podcast, she was offered some solace. With support from a Nigerian psychologist, the podcast was able to "help her get through and find peace again," Daemon says.
To hear her story, listen to "Discovered, Abandoned, Depressed," which can be streamed or downloaded.
For this and future podcasts, visit the No Strings podcast website.
Related articles about No Strings podcasts: