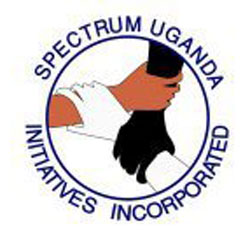 In the wake of the passage of Uganda's Anti-Homosexuality Bill (now awaiting action by President Yoweri Museveni), Spectrum Uganda provided this advice on Facebook to LGBTI people about how to stay safe in the coming weeks and in general:
SECURITY TIPS FOR THE COMMUNITY
1. Personal Security: Avoid moving with organizational materials; move with identification papers; be careful with phones ; etc.
2. Information at offices, computers, backups : Organizations should temporarily pack up their materials and have them archived in a safe place.
3. Avoid lodges, hotels, sex orgy parties.
4. Do not isolate yourselves and avoid dark areas or paths that lead you to a place.
5. Avoid retaliation when attacked or provoked.
6. Avoid discussing your issues/ plans unnecessarily with everyone.
7. All organizations are advised to monitor and keep watch of their office premises.
8. Social places and emails – delete all contents that are revealing [or potentially compromising]  from phones and computers. …
9. Inform members of possible incidences / threats to prevent them by sharing information [about what you learn].
10. Each person should have a security person.
11. Report all cases to the police and inform someone about any threat as soon as possible; don't take it lightly.
12. Avoid making statements when you are not sober, panicking, shocked, etc. or without a lawyer or someone who can help.
13. Avoid bar brawls and leave the scene immediately.
14. Master at least 2 telephone contacts of person you think can respond or inform your Organization or someone you trust ASAP.
15. Avoid blind dates or ask a person to come with you, meet in a public area and not in private or dark places.
16. Report cases of blackmail from your partner and theft to police; do not fear; AVOID UNDERAGE AFFAIRS with people below 18 years.
NB: Each person should note that security starts with him/her as an individual and watch out who you bring or invite to your home.
Related articles