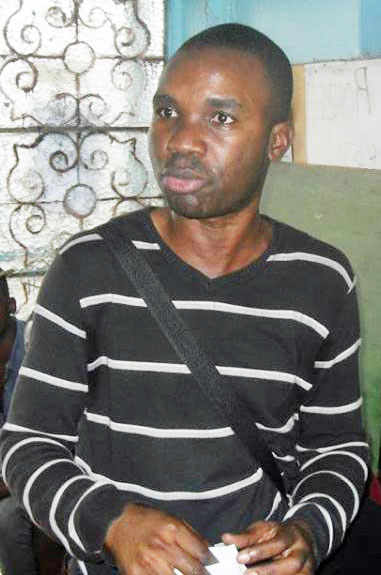 Cameroon remains a dangerous place for LGBT activists, but plans for a coalition to improve the safety of Cameroonian AIDS fighters have fallen apart.
After the murder of activist and journalist Eric Lembembe in July in Cameroon, organizations serving the LGBT community there announced the formation of the coalition as a defense against further attacks.
They told international anti-AIDS organizations, "We reject a partnership that reduces our associations to simply a labor force that must work in precarious, dangerous conditions."
They announced that they were halting AIDS education programs until their international partners agreed to help them improve security so LGBT activists wouldn't be killed while trying to curb the spread of HIV there.
Six weeks later, those plans have unraveled.
The coalition members in Yaoundé, the capital of Cameroon, have suspended their efforts to move to a shared, safe location where they could defend themselves against homophobic attacks.
Two of those groups — Affirmative Action and Humanity First Cameroon — have notified their international partners that they have resumed anti-AIDS work supported by grants from the Global Fund and CARE / USAID.
Those two organizations said they were no longer seeking emergency funding for security efforts.  The Cameroonian Foundation for AIDS (Camfaids), the third member of the would-be coalition in Yaoundé, is still seeking emergency help.
Disputes broke out among the activists as they made plans for a shared office and meeting space in Yaoundé.
"The three associations had fundamental differences on the use of emergency funds, which led Humanity First Cameroon and Affirmative Action to withdraw for fear of wasting donor money," said a spokesman for Humanity First Cameroon.
Safety remains a concern.
"We have decided to redouble our vigilance. For example, in the short term, we will not meet after 7 p.m.," he said. "In the long term, we will work on developing a security plan for leaders and organizations, while looking for financial partners that will support this plan."
He said that US $530 (€400) collected for the coalition as part of fund-raising for Lembembe's funeral might instead be used for Lembembe's tombstone.
Related articles