Cameroon: Final adieu to humorous activist, now murdered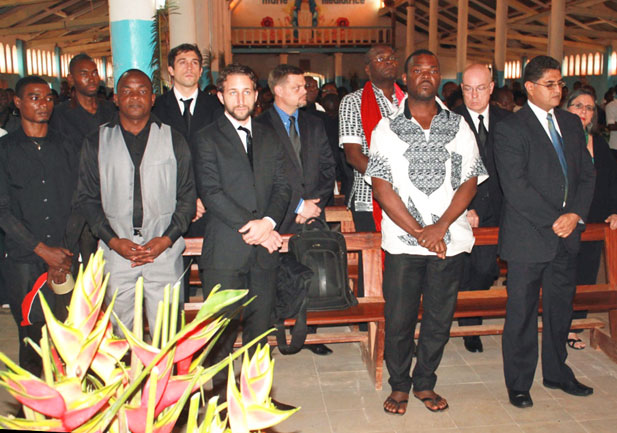 This is the farewell speech given at the Aug. 3 funeral of murdered journalist / activist Eric Lembembe by a fellow activist in Camfaids, the Cameroonian Foundation For AIDS, which fights against AIDS and for human rights for LGBT people in Cameroon. 
Because of the violently homophobic environment that currently prevails in Cameroon, the name of the speaker is withheld.
Farewell speech from Camfaids at the funeral of Eric Lembembe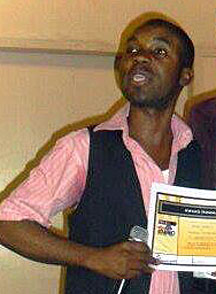 Dear friends, dear colleagues, dear co-workers, distinguished guests, thank you for coming to give your final tribute to Eric.
I am [name withheld] and I stand here before you on behalf of Camfaids to present a brief  testimonial.
Eric was and remains one of the founding members of Camfaids. We worked hand in hand with him to achieve our goal.
Through his activism, his thoroughness, his work, his good sense and his dedication to the cause, he has improved society. Through his activism, Eric fought wholeheartedly for neglected causes.
Eric was broad-minded, sociable, generous, impulsive at work. He aroused love, common sense and a sense of humanity.
He had a sense of humor too. For people who didn't know that, his jokes initially made them nervous.  But then his little jokes became a source of comfort, joy and happiness that you could not live without.  For example, and I quote [The following are very rough translations of Eric's innovatively humorous language]:
What are you playing at?  … Me too!  … That's it!  …

Girls, no stealing [stealing my man, that is] ! …

Girls, you're socko! [getting too nosy]  …

I'm not there! … I want it… !

Mesikignong! [in the Cameroonian Ewondo language, "I'm not hooking up with him," meaning the opposite] …

Mesiteu  [in the Cameroonian Ewondo language, "I'm not there," meaning "Oh, yes, I like this."] and so on.
This is what made Eric one of the most important members of Camfaids.

Eric left us much, but he did not leave us time to say goodbye.
Eric, your works will remain forever etched in our memories.
In sorrow and in pain, we, your colleagues and friends from Camfaids, we thank you for your activism, your dedication, your accomplishments, your sense of humor, your humanity, your good deeds within the organization and on behalf of society in general.
As you loved to say, with such wisdom, in the language of the Eton people of Cameroon, "si teu tchinlan," which literally translated means, "The world turns" or "The wheel still turns."
Dear colleague, dear friend Eric, may your soul rest in peace and may the land of our ancestors be easy for you.
Goodbye, dear friend.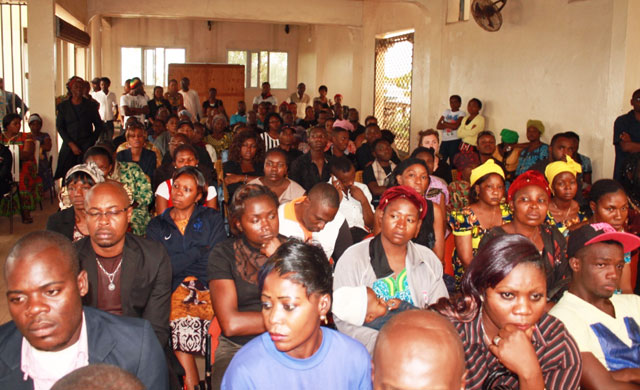 Related articles