It's Day 3 of the constitutional challenge against the Belize sodomy law, Section 53, brought by Caleb Orozco, leader of the United Belize Advocacy Movement (Unibam). Asa DeMatteo, a clinical psychologist living with his same-sex spouse in San Francisco, is blogging from the courtroom in Belize.  Links to coverage of the first two days are below.
Here's a recap by Unibam supporter Brent Toombs, courtesy of Facebook, following the play-by-play from DeMatteo:
Very interesting third day of Caleb Orozco vs. The Attorney General of Belize. The advocate for the AG [Nigel Hawke, senior crown counsel] gave a very perfunctory defense for the claim. He started his defense by suggesting that "Human dignity does not exist under the constitution of Belize." He then wen on to argue that only rights that Mr. Orozco is claiming to be violated are "mythical rights" that do not exist.
The afternoon was for the attorney representing the churches, Eamon Courtenay. Eamon did a much better job defending the AG than his own counsel did, arguing that the claimant has not actually suffered injury personally and therefore has no case to bring before the court. Despite being on the payroll of the churches, Mr. Courtenay hardly mentioned religion. The Bible-beaters in the gallery were left looking somewhat confused at how their own lawyer could spend 2.5 hours presenting their defense without once mentioning Adam & Eve/Steve, Leviticus, Romans 1, Sodom and Gomorrah, or the next big hurricane to smite us all.
Tomorrow it is rebuttal time for Caleb's lawyers and then this historical week will come to a close.
The Attorney General's turn
These are many of DeMatteo's updates on Day 3: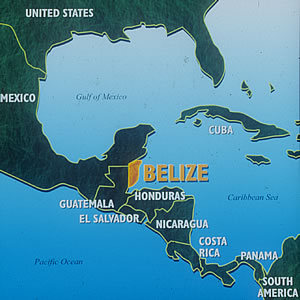 Third day of Belize's sodomy trial. The Attorney General, opposing the claim, will present his case through advocates.
There is a different feeling in the court. Everyone is eager to hear what the opposition has to say.
There appear to be more supporters of the claimant in the audience today than supporters of the defendants.
Apparently claimant's home was vandalized last night. Much of the audience chatter is about this event. Random or planned.
Attorney General proceeds.
Focus on the constitution
Belize constitution is the supreme law of the land.
Only in the most trivial sense is this case about who does what to whom with what. It is about the nature of society.
It is a case about the moral nature of Belize.
Claimant is asking for a trivial issue in the Belize constitution, an issue never contemplated by the framers.
Rights cannot be implanted into a constitution. To take that journey is a path to constitutional blasphemy.
What rights are at stake?
What is the case for the claimant? They don't say the right to sodomy is a fundamental right.
They say S53 engages fundamental privacy, but it necessarily implies a fundamental right to sodomy. Not in the constitution.
Sexual orientation is not addressed in the constitution.
They say S53 denigrates homosexuals and makes them unapprehended criminals.
They are saying that two males engaging in anal sex in their own home is a fundamental right.
The mention of sex has not been interpreted as including sexual orientation in religious societies like Belize.
Important fundamental rights are only those that are stated in the constitution. Courts can't impose additional rights.
The role of the court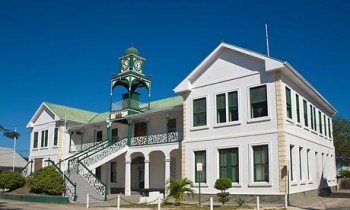 Court cannot substitute its own judgment in substitution of those that are given by legislative action.
The claimant invites judicial legislation in place of democratically based legislation.
No matter how reprehensible the results of a law are, it must not then beg expansion of those rights in the constitution.
South African constitution, cited yesterday, contains specifically to sexual orientation in giving fundamental right.
Sexual orientation is not found in the Belizean constitution. South African case not analogous to Belize case.
No matter how much we stretch to constitution, it can't be stretched to include rights not expressly stated.
The golden thread running through all these authorities: Leave social policy to the elected officials.
Point us to where in the constitution this right is stated. Implication is subjective. Constitution is not.
Preamble of constitution embraced principles of the Caribbean Court of Justice.
The preamble cannot be used to deduce rights not clearly specified in the body of the constitution.
Issue of morality
"Our claim is not that we have any animus toward homosexuals. We say go to the legislature and plead your case."
The issue of public morality looms large in this case." We do not focus there. We say only that it is implied.
"Every society must have a moral code lest we live in a world of anarchy." Who decides the moral code of Belize?
It is the people of Belize who decide on public morality through their elected officials.
You cannot do anything you like even in the privacy of your own home. The state has a role.
The sexual revolution has arrived in Belize. It is up to the people to decide what that means.
The state can use its powers to protect public morals.
This issue should be left to the national assembly. That does not imply any disrespect of claimant.
What are Caleb Orozco's rights?
Where is the evidence that his right to due process as equal before the law been violated?
It is conceded that claimant has a right to bring this case before the law. That is his fundamental right.
He claims that he has been discriminated against Belizean society. Where does the right to be treated well by people?
If there are specific offense against him that is against the law, he should bring THAT before the court, not constitution.
This claim engages social policy, the domain of the legislature, not the court.
Claimants say the legislature is not acting so courts must. That remains a problem for the people to address, not court.
Sexual orientation is not in the constitution but by some mystical, magical process they claim it is there.
It is dangerous for us or anyone to try to implant fundamental rights in the constitution. That is what claimant asks.
After lunch
Afternoon session begins.
As a sovereign nation, Belize has demonstrated the intention of separating sex and sexual orientation.
Belize is not required to adopt foreign interpretations of its own laws. Has the right to reject them.
There is no reference in international law that mentions a right to homosexual sodomy.
It is a travesty to the constitutional framework to inject sexual orientation into Belize constitution where it is absent.
Some churches' viewpoint: 'a far deeper issue'
Church advocate speaks: Claimant tells us to incorporate all the wording of international law.
The claimant's advocates have described this case as a clash of world views. There is a far deeper issue.
We are asking what sort of sexual behavior shall be allowed in this country. It isn't a matter for the court.
The churches that we represent ask for a compassionate, moral, Christian view in this matter.
We are commanded to love everyone. There is no possibility of compromise on that point for us.
However, the Christian view is that we are assessing sin, and we must hold to a Biblical view.
We have no choice but to resist this change to our constitution.
We must include the spiritual dimension of this case. The church does not see any moral ground for the claim.
There is no evidence of Mr. Orozco's arrest, prosecution, or direct violation of any of his rights.
Mr. Orozco is obliged to provide evidence of past, present, or potential injury in relation to him, not a community.
If Mr. Orozco had been arrested or injured personally, that could be the basis of a claim.
Return to issues of morality
There is uncontroverted evidence that S53 serves to maintain public morality in Belize.
No evidence from claimant that S53 does not maintain public morality.
The evidence of the affidavits of the clergy are the only evidence presented about the public morality effects of S53.
Referring to Bishop Tutu's speech to the UN [seeking rights for LGBT people]. "We love Bishop Tutu, but we love the Bishops of Belize more."
Orozco formed his claim on human dignity & discrimination. These concepts don't appear in constitution.
Everyone looks exhausted.
Christopher Hamel-Smith for the plaintiff notes that Justice had asked for information about the engagement ceremony in Africa.
Justice replies, "I already have it." And we adjourn.
Belize court coverage so far:
DAY 1
Dramatic scene: Challenge to Belize sodomy law under way
Belize challenge to anti-gay law, 140 characters at a time
DAY 2
Belize sodomy law on trial, Day 2
DAY 3
Day 3: Defenders of Belize sodomy law (this article)