The Rev. Canon Albert Ogle describes the first-ever LGBT panel at this month's civil society meetings at the World Bank, which is undertaking a landmark research project on the economic costs of homophobia. This is an abridged version of a commentary that first appeared in the San Diego Gay and Lesbian News.
RGOD2: Is LGBT equality a development issue?
As 500 civil society organizations gathered from all over the world at the World Bank in Washington, D.C., for the first time LGBT issues were part of the discourse.
St. Paul's Foundation, with support from the Ford and United Nations foundations, sponsored four panelists to share their stories and expertise on what LGBT poverty looks like and suggested specific ways to engage it.
Young gay men in poverty
A report on the needs of young gay men released this week by MSM Global Forum underscores one aspect of this largely invisible community. Surveying almost 6,000 men who have sex with men (MSM) from 165 countries,the Global Men's Health and Rights study indicates that 20% of younger MSM surveyed had no income and 30% had no stable housing, which have both been linked to greater HIV vulnerability and reduced access to HIV services.
The younger MSM (YMSM) experienced significantly higher levels of homophobia and violence. Among all MSM surveyed, homophobia was significantly associated with reduced access to condoms, lubricants, HIV testing and HIV treatment.
"This data shines light on our collective failure to ensure that YMSM have the resources they need to keep themselves healthy," said Dr. George Ayala, executive director of MSM Global Forum. "It is a powerful reminder that HIV among MSM is an international development issue, inextricably linked with housing, health, education, and security. Donors and policy makers must treat HIV among MSM of all ages with the same level of urgency afforded to other international development priorities, and they must take concrete steps to ensure that the unique needs of YMSM are accounted for."
The cost of exclusion
As part of a World Bank discussion on how to get more value for money spent on healthcare, our four panelists focused on LGBT issues as they relate to the prevention and care of HIV-infected and affected populations.
There are higher levels of substance abuse, suicide and HIV infection in the LGBT populations than in the general population. This is not because LGBT people are morally inferior to heterosexuals, as many institutions would have us believe, but because people are denied access to a series of support and educational systems that have serious outcomes.
HIV and LGBT poverty
For example, one of the programs that St. Paul's Foundation for International Reconciliation supports is a HIV testing program for Ugandan gay men where services would have been denied because they were seen as criminals.
Their HIV infection rates are 13.7%, which is consistent with other data on MSM in other countries. The rate for the general Ugandan population is around 7.2% (and rising). These Ugandan men also closeted and deeply fearful of being fully known — some are married and half of them are having sex with both men and women. Their infection rate is higher, not because these men are necessarily more promiscuous, but because there is a hostile climate even in the health sector, often shaped by faith leaders' condemnation of homosexuality. This is particularly of concern when we know that 40% of health delivery in Africa is through faith-based clinics, hospitals and home care.
The positive and negative role of faith community programs
As a member of the panel, I spoke about the positive and negative role of the faith community and the need to include LGBT people when programs are being planned, evaluated and funded.
"Every institution — from the family, the church, the World Bank and governments — is failing the LGBT community right now. The presence of this panel was seen as a positive step to begin to address the appalling neglect of this community in heath, education and employment opportunities," I said.
I also reminded the audience that in some countries who are members of the Bank's governance structures, our workshop would be deemed illegal and would be shut down for merely discussing anything to do with LGBT. I commended the Bank for "leaning into the wind" rather than running away from the issues.
The panelists
Maxensia Nakibuuka is the executive director of Lungjugga Community Health Caring Organization in Uganda's largest city and capital, Kampala. As a leader in both the HIV community and the Roman Catholic Archdiocese, she has spoken at the United Nations and various international conferences on the need to provide comprehensive services for the poor and marginalized.
Nakibuuka's home healthcare network of 3,000 people (mainly care-giving women) has organized a women's economic development program and HIV testing and home healthcare for some of Uganda's most invisible populations. Maxensia talked about how home-based care is the most cost-effective way to do prevention and care. Her program includes LGBT people, who are often rejected by their families and do not have traditional family systems of support.
Another panelist was the Rev. Macdonald Sembereka, an Anglican priest from the Church of Malawi. As one of 7,000 active clergy living with HIV (a group named INERELA), he has worked tirelessly for the reduction of stigma and discrimination in Malawi, even when his house was firebombed while his children were at home.
Sembereka is now the personal adviser for non-government organizations to President Joyce Banda. He has spoken at many conferences and is a member of the COMPASS Coalition (Coalition of Minority Protection Against Sexual Stigma). MacDonald gave examples of how faith and civil society organizations can include LGBT people and issues and how we will be unable to reduce HIV infection, deaths and stigma without including everyone in countries' planning and funding.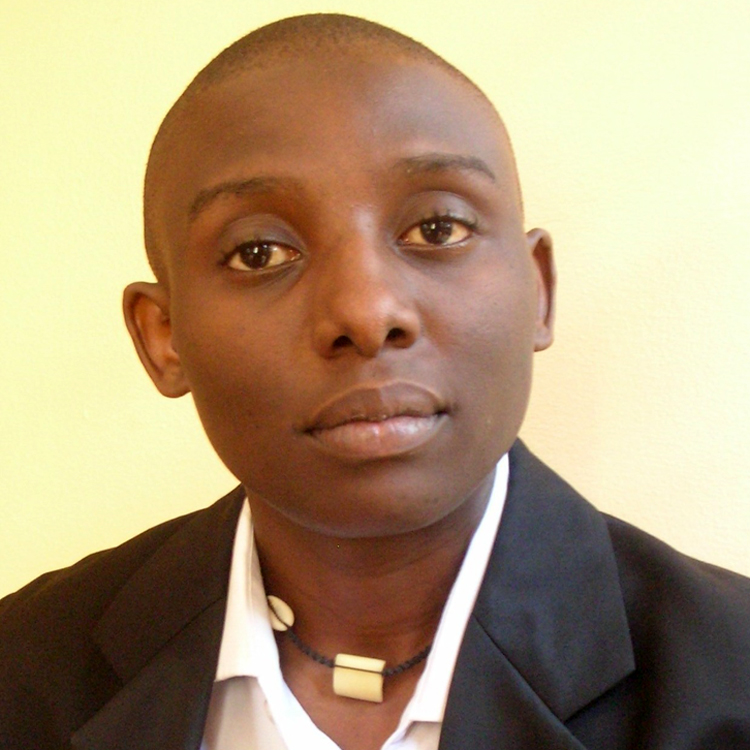 The most passionate accounts of homophobia, rejection and often violence from his own experience came from Victor Mukasa, who founded Sexual Minorities Uganda (SMUG) and is internationally recognized as one of the leading experts in LGBT issues in the Global South.
Mukasa told of being stripped and exorcised by a pastor in front of the congregation, of being harassed by the Ugandan government. He took the case to court on charges of human rights violations and he won. It became impossible for Victor to live in Ugandan and he is now seeking asylum in the USA. He wants to organize the expertise of the exiled African LGBT and ally community now living in the USA and see how it can inform government and civil society response in places where it is still illegal to be LGBT.
Dr. Philip Moeller, who serves on the boards of ReconcilingWorks and St. Paul's Foundation, summarized the conclusions of the panelists. (A full report will be given to the Bank next week and be made available online).
He welcomed the Bank's commitment to this issue, evidenced in its commissioning a study on the economic impact of homophobia globally. This report will be available by the end of the year.
A safe and welcoming audience
Perhaps the most important recognition of our contribution came from Rachel Kyte, the World Bank's senior vice president for sustainable development, who noted the importance of LGBT issues, which will be part of a major Social Inclusion Report to be released later this year.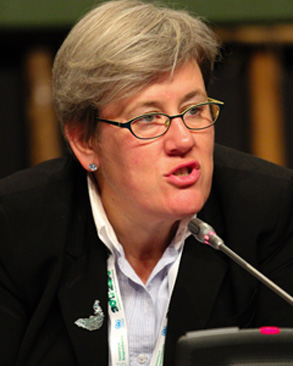 She also noted the sad reality that LGBT staff at the World Bank, with a wealth of expertise in poverty reduction strategies, are the only identified group that cannot serve in all countries that are part of the Bank's mission.
The Bank's management and staff clearly are concerned about the economic cost when a minority community of talented human beings is simply not valued.
RGOD2, written by the Rev. Canon Albert Ogle of St. Paul's Cathedral in San Diego, looks at faith and religion from an LGBT point of view. Ogle is known around the world for his work in support of LGBT rights and HIV-prevention efforts. He is president of St. Paul's Foundation for International Reconciliation. Donations to the foundation can be made by clicking HERE.
For more information, read the full commentary in the San Diego Gay and Lesbian News: "RGOD2: Is LGBT equality a development issue?"
Related articles