Zambia risk: Clerics with gays' blood on their hands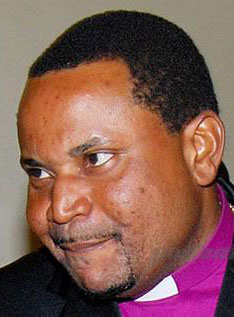 The human rights organization Friends of Rainka issued a plea today to Zambian officials and religious leaders to avoid making inflammatory statements that might lead to increased violence against lesbian, gay, bisexual, transgender and intersex (LGBTI) people.
That request came after the broadcast of a panel discussion among interfaith religious leaders led by deposed former Orthodox bishop Edward Chomba on Zambia's Radio Phoenix, during which the group proposed an anti-homosexuality campaign and the Islamic leader implied that gays should be killed.
The executive director of Friends of Rainka telephoned the panel during the live broadcast of the "Let the People Talk" show and appealed to them to debate more logically and to refrain from inflammatory statements that could provoke violence against LGBTI people.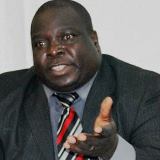 But Minister of Youth and Sports Chishimba Kambwili then phoned in and described the Friends of Rainka leader as an "agent of the devil" and called LGBTI people "abnormal fools." He said the Patriotic Front government will not legalize homosexuality; instead, he said, the government is  in the process of enacting "stiffer punishments against perpetrators of homosexuality."
The Islamic leader on the panel quoted from the Koran and said death is the most appropriate and permanent way of dealing with gays.
After the program, Friends of Rainka received many calls from members of the LGBTI community who said they were frightened by the panel's statements and were worried about what the panel's words will lead to. Friends of Rainka appealed to all its supporters to remain on alert in case urgent assistance is needed.
Already, human rights activists are being harassed by law enforcement officers.
AIDS fighter and human rights activist Paul Kasonkomona was arrested on Saturday, April 6, and held until Thursday, April 11. He was charged with idle and disorderly conduct in a public place for speaking in favor of gay rights during a live broadcast. Kasonkomona was released into the company of his relations, with a promise to return to court for a hearing on April 25 and a trial date scheduled for May 15.
In addition, a Friends of Rainka outreach officer and a community member were taken into police custody on April 10 and detained for almost 24 hours without being charged. Police in Kitwe in Copperbelt Province interrogated them and cautioned them against homosexuality after picking them up in a marketplace for "looking gay."
Some members of the LGBTI community have gone into hiding for their own protection, because the recent increase in hostile government rhetoric about homosexuality has fueled state-sponsored homophobia from police and the general public.
Members of the LGBTI community fear that they could find themselves at the mercy of law enforcement officers or other citizens. They are reluctant to report human rights violations to the police for fear that they would be arrested on account of their sexual orientation, as police spokesperson Elizabeth Kanjela suggested. ("Report Homos — Police" in the Daily Mail on April 6 )
The name of the Islamic cleric on the panel is currently unavailable.
For further information: