Jamaican activists are making plans for the third annual Montego Bay Pride, which is scheduled for Oct. 12-15, 2017.
"Come be a part of LOVE & PRIDE in the Bay!" says Jamaican/Canadian activist Maurice Tomlinson.
"This accessible event will offer ground transportation, meals, and entertainment," he says.
Events are planned to begin at 10 a.m. on Thursday, Oct. 12.
An LGBTQI film festival is scheduled for each evening.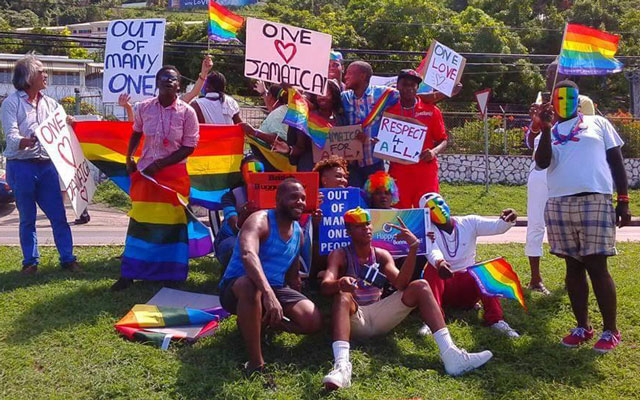 The busiest day will be Sunday, Oct. 15, which will include:
Pride breakfast.
Flag-raising and opening ceremony.
"Culture Clash" — A  discussion of the relationship of Jamaican music and the LGBTQI community.
Team sports in the afternoon.
Presentations by Pride exhibitors and NGOs.
Preparation of banners and placards.
"Paint the Town Gay" Pride flash stands (protest demonstrations)
Pride after party.
Jamaican human rights advocate Khavoy Brown is the co-coordinator with Tomlinson for Montego Bay Pride 2017.  Brown says that his participation in Montego Bay Pride 2016 gave him a "sense of liberation [that] motivated me to work for even greater inclusion of LGBT people in our society."
Registrations are already being accepted for the October event.
Related articles: