U.S. state of Maryland repeals its last remaining sodomy laws
While 67 nations have anti-gay laws, so do 13 U.S. states.

---
CLICK to receive an email notice of each new article on Erasing 76 Crimes
---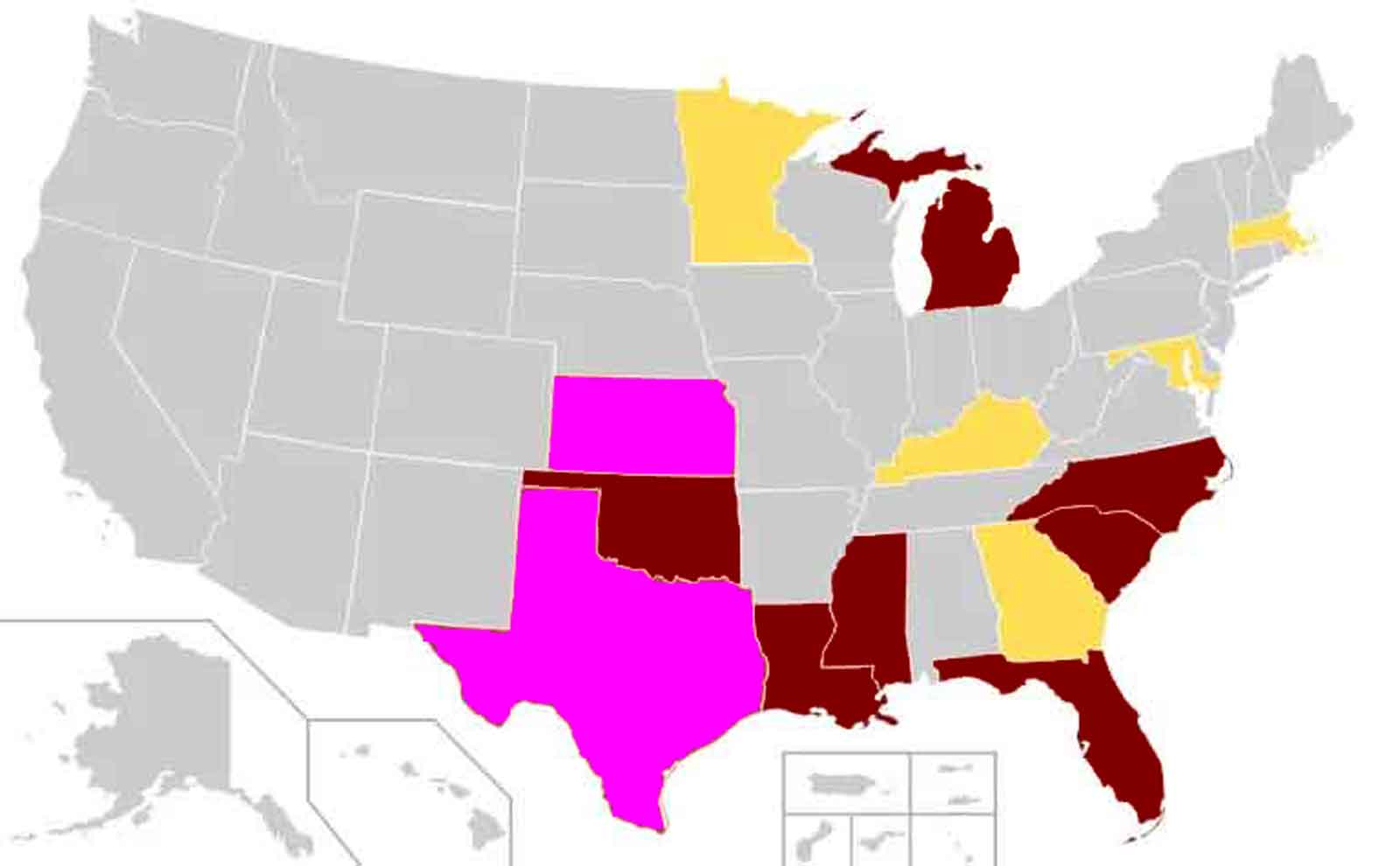 As countries around the world have slowly been repealing anti-sodomy laws, some state legislators in the United States have been doing the same. The U.S. state of Maryland is about to become the latest state to fully repeal its defunct sodomy law, after the Maryland General Assembly passed a bill on April 5 to repeal the crime of "unnatural or perverted sexual practice," which was historically used to target gay men.
Sodomy laws were rendered unenforceable in the United States after the Supreme Court ruled in the 2003 case Lawrence v. Texas that laws barring private consensual sex acts between adults were unconstitutional. Maryland's sodomy laws were invalidated even earlier by the state's Court of Appeals in two cases in 1998 and 1999.
However, despite these and many other state-level rulings across the country, sodomy laws have remained on the books in several U.S. states. While these laws are unenforceable now, last year's Supreme Court ruling overturning the right to abortion has cast fear in many activists that the Court could reverse its ruling on the right to private, consensual, gay sex. In fact, Justice Samuel Alito has openly mused that the court should revisit the Lawrence ruling.
Laws that criminalize consensual gay sex remain on the books in thirteen other states: Florida, Georgia, Kansas, Kentucky, Louisiana, Massachusetts, Michigan, Minnesota, Mississippi, North Carolina, Oklahoma, South Carolina and Texas.
During this term, bills to repeal sodomy laws in Minnesota and Massachusetts have already been introduced and stand a good chance of passing through these states' legislatures, which are controlled by Democrats. Queer activists in Michigan are also hopeful that their state legislature, now controlled by Democrats for the first time in decades, will also be able to pass a repeal bill, though none has been introduced yet.
A sodomy law repeal bill has also begun to advance through the Texas state legislature, but its future is much less certain in the Republican-controlled legislature.
Maryland had previously repealed part of its gay sex laws in 2020, removing sections that related specifically to sodomy, or anal sex. But the legislature at the time decided to maintain provisions around "unnatural or perverted sex practice," which refers mainly to oral and non-penetrative sex acts. This latest bill removes all statutory restrictions on private, consensual sex acts.
The repeal bill is currently awaiting the governor's signature, or it can become law without his signature thirty days after it is passed by the General Assembly. It is expected that Governor Wes Moore, a Democrat, will not veto the bill. It will take effect on October 1, 2023.