New project Nour Sarah reaches out to LGBTQ Afghans, aims for more
A new project launched by LGBTQ rights activists based in Lebanon and Paris offers emotional support services to members of the LGBTQ community — initially to refugees from Afghanistan and later to LGBTQ people throughout the North Africa and Western Asian region..
---
CLICK for a free subscription to Erasing 76 Crimes
---

The project is named Nour Sarah (Light of Sarah) in honor of Sarah Hegazi, an Egyptian LGBTQ rights activist who unfurled a rainbow flag at a rock concert in Cairo in 2017. She was arrested, imprisoned, tortured until she fled to safety in Canada, where she sought asylum in 2018.  But the stigma and psychological pressures that she experienced led to her suicide in Toronto in 2020.
The Nour Sarah project issued this press release: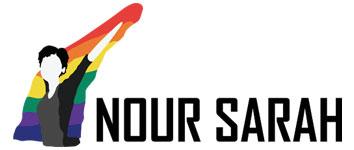 Nour Sarah, (Light of Sarah) named in honor and memory of Sarah Hegazi (1989-2020) is a collaborative initiative by Spectrum and LebMASH aiming to provide LGBTQIA+ people living in the North Africa and West Asia (NAWA) region or those of NAWA region descent with the necessary tools and resources to support their mental health and well-being, using a trauma-informed and culturally/linguistically-appropriate approach. 
These tools and resources are offered free of charge, in Arabic, Persian, Pashto and Kurdish, and will be available online where they can be accessed securely. 
Due to the current situation in Afghanistan under the Taliban regime, Phase I of this initiative will focus on LGBTQIA+ individuals currently located in Afghanistan or Afghan LGBTQIA+ individuals who recently relocated to neighboring countries or to Western countries. Pashto and Persian (Dari), the two main languages spoken in Afghanistan are prioritized in this phase, ending by January 2023. Next phases will expand to other countries in the NAWA region and will include other languages.
To benefit from the services, individuals can simply connect to https://NourSarah.com and get an appointment.
How we work:
Gender Equality
At Nour Sarah, we believe in spectrum of sex, gender and sexual orientation and want the world to be a better and equal place for everyone on this spectrum
Professional Specialists
Nour Sarah team members have extensive experience in emotional support and are LGBTQA+ affirmative
Emotional Support
Nour Sarah provides online, free, and confidential emotional support sessions and equip you with basic coping skills
Digital Hygiene
Nour Sareh respects your personal and digital privacy using secure communication technologies
The website will be updated with articles and a podcast series focusing on emotional and psychological hygiene.
If you are from an organization working with, and for this community do not hesitate to contact us for more information: info@noursarah.com
Stay Safe
Soudeh (they/them)