Activists launch website to document trans and intersex African history
A group of activists has launched an initiative to document and preserve the history of trans and intersex Africans and their struggle for equal rights. The web site Trans and Intersex History Africa is a labor of love for the four principal curators, who come from South Africa and Uganda.
The web site aims to be an evolving and interactive resource that documents the history of trans and intersex African people from 1992 — the year the curators identify as the emergence of trans and intersex activism as distinct from gay and lesbian activism — to 2016.
"The emergence and knowledge of and about Trans and Intersex organisations, activism, advocacy and even the existence of individuals is a fairly young concept in the African continent. As recent and the year 2000 there were no awareness or any credible knowledge about this population or community members," reads a press release announcing the new web site.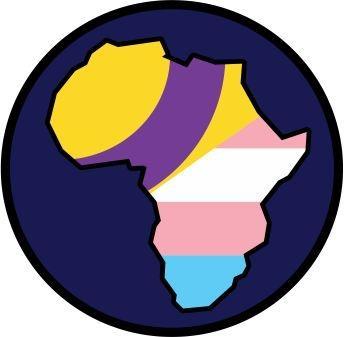 "LGBTIQ history has remained largely silent about African trans and intersex people, with the exception of scandalized depictions of trans women who are, according to the media in many African countries, only viewed as 'female imposters' committing fraud or reduced to a spectacle to be humored. Several scholars have endeavored to build a canon of knowledge on the existence of homosexuality, same-sex relations and gender nonconformity in a pre-colonial time, throughout Africa," the press release says.
Trans and Intersex History Africa is the creation of four activists, Julius Kaggwa and Victor Mukasa from Uganda, and Liesl Theron and Gabrielle La Roux from South Africa. Each has a lengthy history of leading organizations and projects to benefit the trans and intersex communities.
"This entire revolution of awareness and the emergence of the trans and intersex movement played out in front of us. Liesl, Julius, Victor and Gabrielle were there, witnessing an era pre- and during the emergence of the movement," the press release says.
All of the curators are working on the web site on a volunteer basis, but all are committed to building on the stories that have already been collected and collated on the website's impressive Timeline of Events in Trans and Intersex History in Africa. They are also actively seeking stories from trans and intersex activists to contribute to the web site.
For more information, visit Trans and Intersex History Africa or follow them on Facebook.