The organizers of Montego Bay Pride in Jamaica have canceled plans for what would have been their fifth annual celebration because local officials made it too risky. They also plan to sue.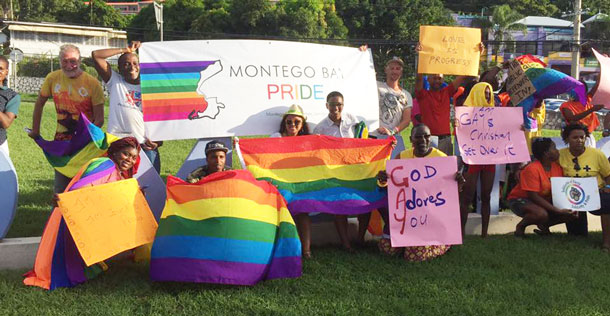 Montego Bay Pride issued this press release:
Montego Bay Pride cancels due to security risk
Planning Committee of Montego Bay Pride cancels Pride and will pursue legal action for Mayor's ban on Public Forum.
September 19, 2019 — We had hoped to hold this press conference inside the Montego Bay Cultural Centre, but the management told us that they did not receive permission for us to be inside the building for even an hour.
Montego Bay Pride was created to allow marginalized and abused members of Jamaica's LGBT communities to feel like we have a place in our homeland. We wanted to showcase the realities, resilience and PRIDE of LGBT Jamaicans through our film festival; public forums on topical issues such as whether Jamaica is ready for same-sex marriage; our talent competition; stage show and social justice project where we paint a public building. Despite fear, daily persecution and violence, sometimes ending in death, which many of our community members experience, we are STILL PROUD Jamaicans who love our country and wish that our country would just love us back.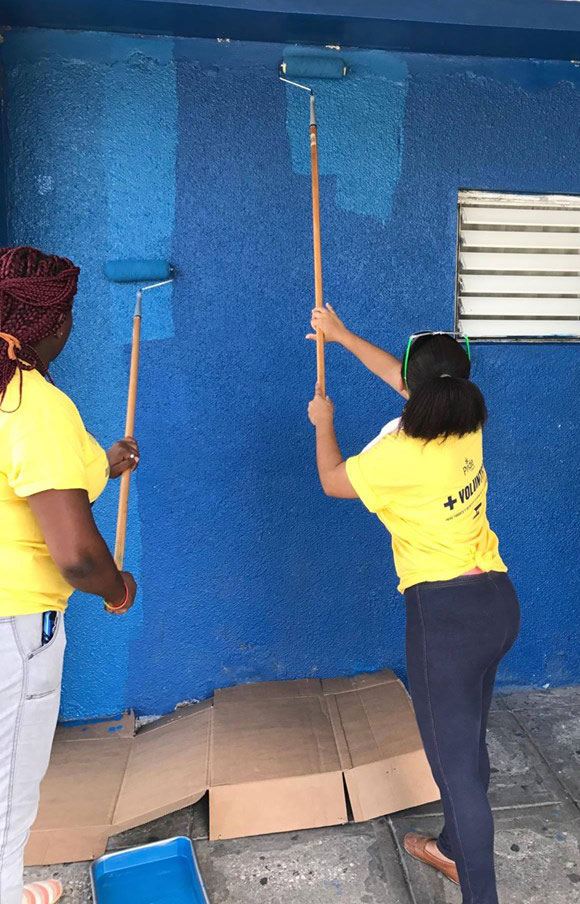 We are your sons, daughters, lawyers, doctors, cooks, engineers, hoteliers, brothers, sisters, politicians and yes, even your pastors. We are YOU!
We are taxpaying citizens who are not asking for anything more than just to be allowed to be.
However, today the planning committee of Montego Bay Pride has made the difficult and painful decision that because two of our democratically elected officials, mayor Homer Davis and councilor Charles Sinclair, don't feel that we belong in Jamaica and have gone so far as to ban us from using a public space, THIS public space, we cannot safely hold this year's Montego Bay Pride.
As a result of the statements by the mayor and councilor Sinclair that have been carried in the media, no other venue will rent to us at a reasonable rate. Venues have even cancelled on us. And the local police have advised that the hysteria whipped up against LGBT Jamaicans by the mayor and the councilor is so violent right now that the police can't provide security for our Walk for Rights without extraordinary measures and expense.
No doubt the religious extremists in Montego Bay and Jamaica that support mayor Davis and councilor Sinclair are rejoicing at this news. They should, however, think about what they have indeed "accomplished" for Jamaica.
They have confirmed what many in the world have long said about our country: Jamaica is indeed dangerously violent and homophobic and LGBT tourists and their allies should think twice about supporting an economy that publicly discriminates against LGBT people in 2019.
We are very sorry that the over 3,000 local and international guests that we expected to participate in Montego Bay Pride will not be able to enjoy this year's festival. These persons would have brought much-needed revenue to Montego Bay and supported the local tourism product. They also include some tour operators that cater to the global LGBT travel market, which is estimated at over US$2billion. These tour operators were specifically invited by the Jamaica Tourist Board to experience Jamaica as an LGBT friendly destination during Montego Bay Pride. Through this cancellation they will see a very different reality. So, despite what Tourism Minister Bartlett has said on the world stage, Jamaica is NOT a safe place for LGBT people. Not by a long shot. And the actions of our politicians, like mayor Davis and councilor Sinclair, contribute directly to that insecurity.
Montego Bay Pride will now be pursuing legal action for the breaches of our constitutional rights, including the rights to freedom of expression as well as assembly and association, that have been directly curtailed by mayor Davis and councilor Sinclair's dangerous and reckless words and actions.
We are also hoping that the Prime Minister, the Minister of Foreign Affairs, and the Minister of Tourism realize what the leaders of Montego Bay, who are members of their own political party, have done to our country's international reputation and our economy. Shame on the mayor and councilor Sinclair who have brought international shame on Montego Bay and Jamaica.
Related articles: