This year's Montego Bay Pride will showcase the pride and resilience of Jamaica's LGBT+ community in the face of intense and often deadly homophobia. Read more about this fifth annual event, scheduled for Oct. 13-20, 2019: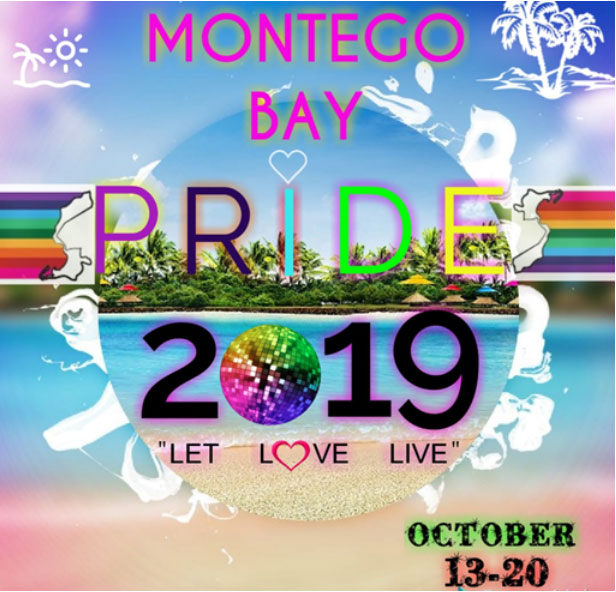 Montego Bay Pride is in its fifth year and this grassroots festival grew from a one-day event held at a secret location with about 150 people to a week-long celebration last year with over 1,500 participants and Jamaica's first-ever LGBT+ Pride march!
This year the festival anticipates welcoming over 3,000 persons drawn from across the island and internationally as we aim to once again showcase the Pride and resilience of Jamaica's LGBT+ community in the face of intense and often deadly homophobia.
Montego Bay Pride 2019 will be celebrated under the theme: "Let Love LIVE" to mark the groundbreaking legal challenge to Jamaica's constitutional ban on same-sex unions that was filed by the founder of Montego Bay Pride, Maurice Tomlinson. This Pride will seek to demonstrate the many ways that LGBT+ people show love and why these expressions must be legally protected.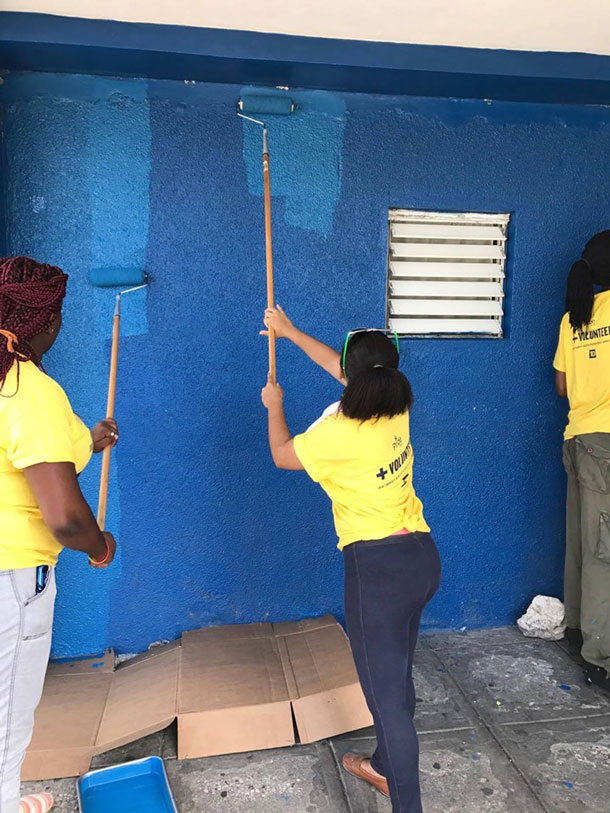 Montego Bay Pride is truly a grassroots event and guarantees full access to all participants, regardless of socio-economic status. This includes providing free ground transportation for many of our community members who are afraid to take public transit. We also provide free meals at all our events as we recognize that many of our community members go hungry due to intense oppression and homelessness.
The schedule of events is as follows:
Welcome party – October 13
Film Festival and Nightly Dance Parties – Oct. 14 to 20
Human Rights Panel discussing the marriage-equality case – Oct. 16
Social Justice Project (painting a public building) – Oct. 19
Pride Faith Service – October 20
Pride Walk for Rights – October 20
Pride Beach Party and Talent Competition – October 20
The budget for Montego Bay Pride 2019 is modest, as we are a purely volunteer-led group and all payments go directly to cover festival costs.
This year our budget is US$20,000, or less than 7 dollars for each participant.
Those who wish to support can do so here: https://www.gofundme.com/f/montego-bay-pride-2019&rcid=r01-156467151073-b09c9d6c14ed4807&pc=ot_co_campmgmt_w
Due to the intense homophobia in Jamaica, access to Pride and knowledge about the location and times of Pride events are limited to registered guests. Persons must register online and then community members vet their email; all suspicious individuals are eliminated. On the day of events, registered Pride goers are advised to meet at remote location where they are again vetted and then bused to the site. In addition to these structural security measures, we also retain private security to work alongside the police. These measures have resulted in four years of incident-free Prides!
Montego Bay Pride is a completely volunteer organization and is unregistered because of the fears associated with being publicly identified with Pride in Jamaica. There is a team of 15 volunteers from Jamaica and the diaspora working on Montego Bay Pride. The only person willing to be identified is the founder and coordinator of Montego Bay Pride, Maurice Tomlinson. Maurice is a Jamaican-Canadian and former corporate lawyer who now works as a senior policy analyst with the Canadian HIV/AIDS Legal Network. Maurice is a native of Montego Bay, and, among other things, was the project manager responsible to establishing a campus of the University of the West Indies in Montego Bay. Maurice therefore has extensive contacts in the city and the island's crucial tourism sector.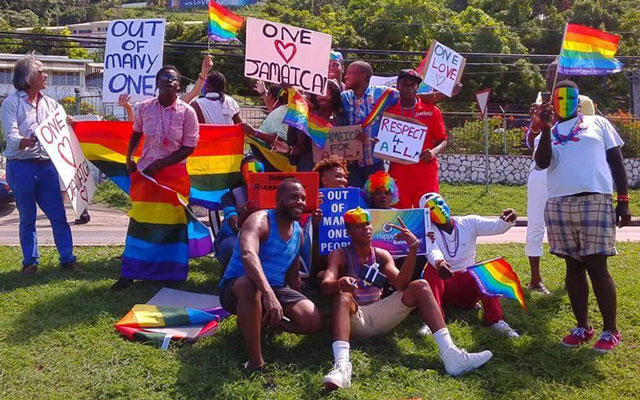 For more information:
Contact: [email protected];
Facebook: https://www.facebook.com/MoBayPride/
To donate:
https://www.gofundme.com/f/montego-bay-pride-2019&rcid=r01-156467151073-b09c9d6c14ed4807&pc=ot_co_campmgmt_w