The Himalayan kingdom of Bhutan is close to dropping its anti-gay laws, with the lower house of parliament voting nearly unanimously to repeal the ban on "unnatural sex."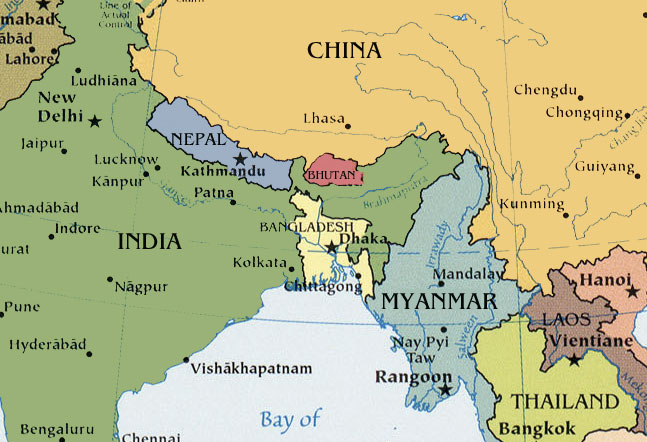 The laws, which classify the crime as a misdemeanor, call for a prison sentence of a month to a year for violators. According to news reports, they have not been enforced for at least 15 years.
Bhutan's lower house of parliament votes to decriminalise homosexuality
Bhutan's lower house of parliament voted on Friday to scrap laws criminalising homosexuality, local media and activists said, becoming the latest Asian nation to take steps towards easing restrictions on same-sex relationships.
The amendment to the penal code passed the 44-member National Assembly with just a single dissenting vote, the local newspapers Kuensel and The Bhutanese reported.
Scrapping Sections 213 and 214 of the code, criminalising "unnatural sex" — widely read as homosexuality — still needs to be ratified by Bhutan's upper house, the National Council, to become law. Rights groups are confident they have the support of lawmakers there.
"The biggest advantage we have with our current government is that they have already worked with us and they are well aware of our issues," Tashi Tsheten, the director of LGBT+ activist group Rainbow Bhutan told Reuters. "This is our first journey towards equality." …
Earlier this year, ILGA's "State-Sponsored Homophobia" report for 2019 reported:
In Bhutan, Tashi Tsheten, an activist from Rainbow Bhutan, in an interview said there is a renewed momentum and hope within Bhutan's clandestine LGBTI community since the 2018 national election,
which saw a center-left political party come into power. He claimed the LGBTI movement has gained significant momentum in recent years and has led to more public conversation around the issues. The International Day Against Homophobia, Biphobia and Transphobia was celebrated in 2018 for the third consecutive time and was widely reported in local media.
According to Tsheten, for the first time ever, one of the political parties, BKP, included the rights of LGBTI people in their manifesto for the general election of 2018. A marriage bill with gender neutral pronoun was placed during the 2018 summer parliamentary session but has been deferred due to the election. And now with the new government in place, Tsheten and the community believes that the conversation around the bill will be revived. …
The country is largely Buddhist, and religious leaders have mostly come out in support of the LGBT community….
In 2013, the introduction of Facebook led to increased visibility for the LGBT community with the creation of dedicated Facebook groups for the community.8 In 2014, Rainbow Bhutan was set up as a community for LGBT people with five members; this grew to more than 100 members in 2018. …
In 2014, the anti-corruption minister Dasho Neten Zangmo said in an address to high school students that "romantic relationships, by the way, can be boy-boy or girl-girl."