Tunisia: Raped, robbed, then arrested for homosexuality
A young man in Tunisia was conned by two men on Facebook who met him, raped him and robbed him. When he reported the crimes to police, they arrested him on homosexuality charges.
---
From the African Human Rights Media Network
---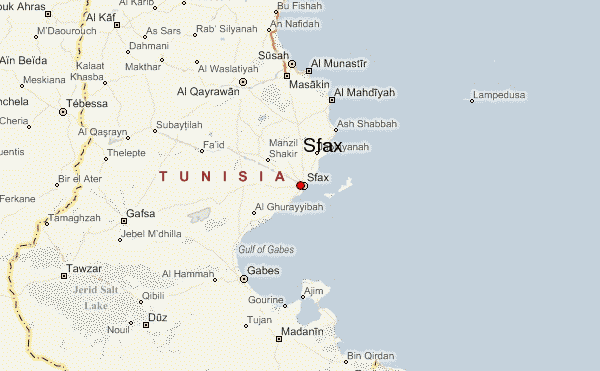 Mounir Baatour, president of the Tunisian LGBTI rights group Shams, reported the incident on Facebook. Baatour stated:
Location of Tunisia (Map courtesy of Human Rights Watch)

The 22-year-old man was arrested in Sfax when he reported the rape and the theft of his phone and his jacket, taken by two other youths who set a trap for him on Facebook

Although he was raped and robbed violently, the Sfax prosecutor had him undergo an anal test to check for signs of habitual sodomy.

Then he was placed in detention in Sfax prison for three weeks.

He will go on trial for homosexuality on Feb. 4.
An anal test is an abusive medical procedure that its advocates believe, incorrectly, can prove whether a suspect is homosexual.
In 2017, a Tunisian official pledged to the United Nations that Tunisia would stop using forced anal testing, but the country has not actually eliminated anal testing.
Mehdi Ben Gharbia, Tunisia's minister for relations with constitutional agencies, civil society and human rights, made the pledge in 2017 in Geneva, Switzerland, during the presentation of the third U.N. periodic report about human rights in Tunisia.
In 2017, Baatour said the minister's pledge was a ruse:
"Anal tests are never required, but if a suspect refuses to take one, the judge considers that a sign of guilt. What did we win? Nothing, since harassment, torture and arrests of homosexuals will continue in Tunisia."
Related article: