Want to make a difference in a troubled, homophobic world? Right now you can help three young men who are trapped in prison in Cameroon, victims of that country's anti-homosexuality law.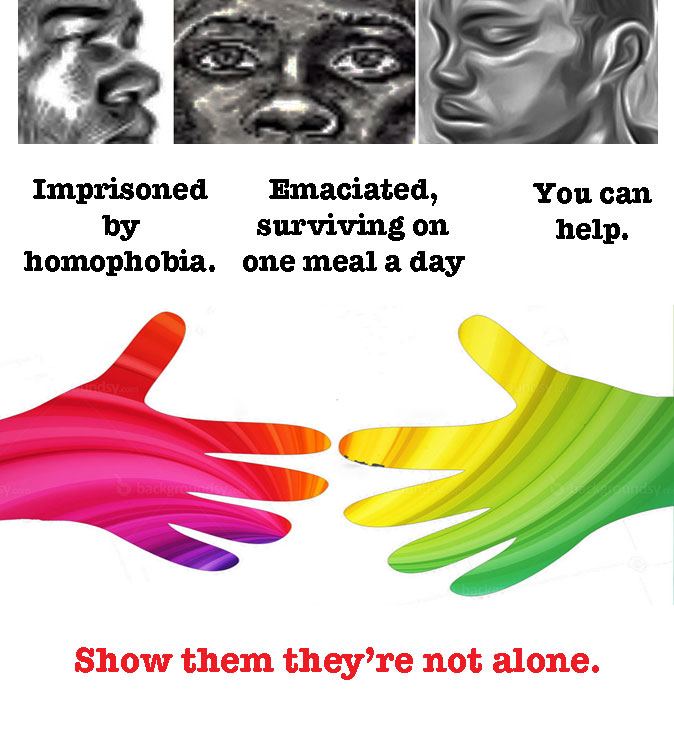 Olivier, Eric and Albert run the risk of malnutrition because Cameroon feeds prisoners one scanty meal per day. Local LGBT associations have been supplying extra food to them, but those groups are running out of money for those food deliveries.
With your support, a new program called Not Alone / Pas Seul will keep those young men healthy until their release this fall. The program is sponsored by this blog and the U.S. tax-exempt St. Paul's Foundation for International Reconciliation. It has been organized in cooperation with three Cameroonian LGBT support groups: Camfaids, Humanity First and the human rights Observatory, which was founded in 2016 by a coalition of about 20 local LGBT associations.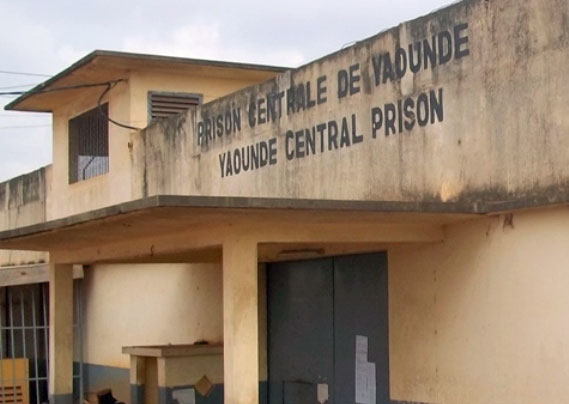 If you can donate $33 or more ("Pour 33 $ ou plus") for one of the three prisoners' food for a month, you will receive a report in English and French on how your sponsored prisoner is doing, a photo of the purchased food, copies of receipts to verify that your money is being used as intended, a final report on the program in English and French, and a chance to send your distant friend a message of support (if you know French or simply use Google Translate to turn your words into French). Photos are not allowed in Yaoundé's Central Prison, so photos of Olivier, Eric and Albert are unavailable.
If you donate $42 or more ("Pour 42 $ ou plus"), your contribution will help to buy a small portable stove and two pots for the prisoners. In return, you will be in touch with all three prisoners and receive everything that $33 contributors receive.
If you can only donate $10 ("Pour 10 $ ou plus"), you can still be in touch with one of the prisoners and will have helped to provide him with the nutrition he lacks.
Because Cameroon is a French-speaking country, fundraising for the Not Alone / Pas Seul program is on the Paris-based Ulele crowdfunding site. The descriptions there are in French, but the content is essentially the same as in this blog post. If you have questions, please submit them as comments below.
Any amounts are accepted from $5 on up. To take part in the supportive communications with the prisoners, donate $10, $33, $42 or more. To do that, on the right side of the Ulele web page, scroll down to "Choisissez votre contrepartie." (Choose your reward.) Then click on "Pour 42 $ ou plus," "Pour 33 $ ou plus" or "Pour 10 $ ou plus."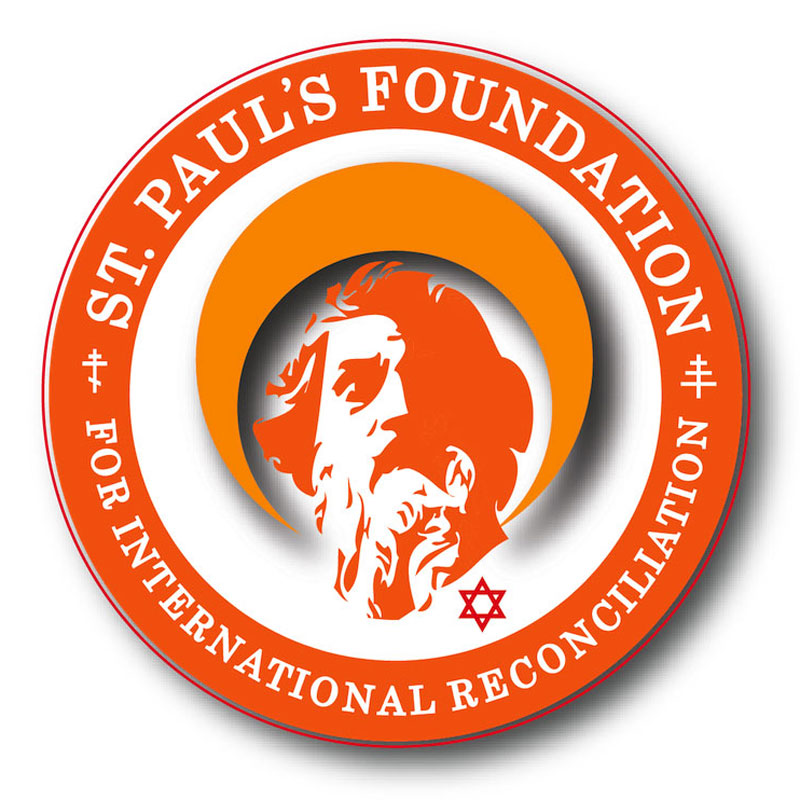 After the fund drive for a month's food has been completed, the donated money will be sent via the St. Paul's Foundation to "Steeves Winner," the blog's correspondent in Cameroon. He will transfer it to the organization that will buy and deliver the food that month — Camfaids in July and September, Humanity First in August.
An advisory committee in Cameroon will make sure that the program runs as planned. Committee members are:
Brice Evina, director of the human rights Observatory.
Patience Fried, human rights defender at REDHAC (the Network of Central African Human Rights Defenders).
Jason Mballa, LGBTI human rights defender at ACODEV (AIDS Action for Community Development).
These are some of the goals and expectations of the Not Alone / Pas Seul project:
Fundraising goal (three months): U.S. $960 / 828 euros / 544,700 CFA francs
Food purchases per month per prisoner: U.S. $44 / 38 euros / 25,000 CFA francs. (Rice, tapioca, sugar, bouillon cubes, tomatoes, onions, pasta, cooking oil,

salt, pepper, soap, bleach.

)
Food purchases per day per prisoner: U.S. $1.46 / 1.27 euros / 833 CFA francs
Purchase of two pots and one portable stove for use by all three prisoners: U.S. $85 / 73 euros / 48,000 CFA francs
Total purchases of food and cooking gear: U.S. $400 / 343 euros / 225,000 CFA francs
Transportation, prison entry fees, payments for inspection of food deliveries (per month):  U.S. $53 / 46 euros / 30,000 CFA francs
Transportation, prison entry fees, payments for inspection of food deliveries (three months):  U.S. $159 / 138 euros / 90,000 CFA francs
Money transfer fees, Ulele fees, currency conversion expenses (three months): U.S. $257 / 222 euros / 145,333 CFA francs. (Distressingly high; St. Paul's Foundation's application for fee-free charitable donation processing through Facebook has not yet been approved.)
For more information about each of the three prisoners, read these articles on the blog: