The House of Rainbow, a gay-friendly church, takes the ministry of HIV prevention seriously.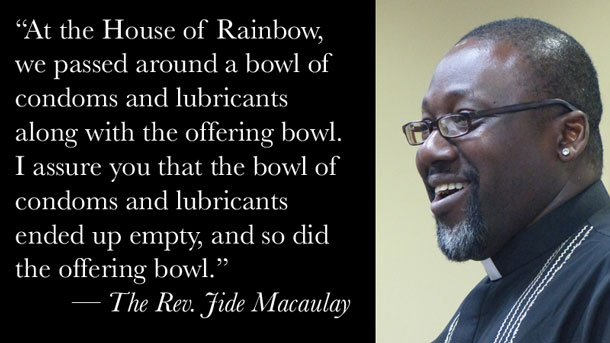 That paraphrase of remarks by Pastor Jide Macaulay is one of a series of glimpses of the Intimate Conviction conference from October 2017 in Jamaica.
Macaulay,  the founder of House of Rainbow, is a Nigerian native currently living in London. He is known as "the happy, holy homosexual."
---
Videos of the conference are available online:
The schedule of speakers at the conference can help you find the section of the videos that will interest you the most.

---
Related articles:
J