By Mike Daemon and Colin Stewart
Thirty Nigerian men remain behind bars awaiting a court hearing Aug. 8 on homosexuality charges.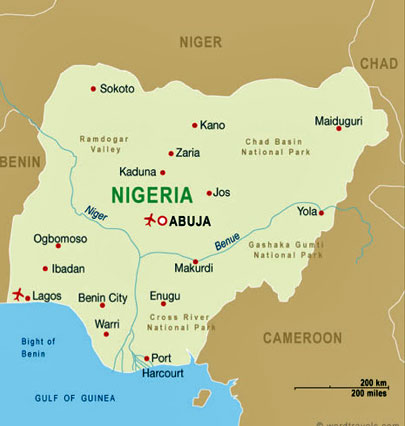 The 12 minors who were arrested with them last weekend were released, according to a human rights activist working on the case.
Bail of 500,000 naira (about US $1,375) was set for the adults in the group of 42 arrestees, but none of them was able to pay that much money, the activist said.
The group was arrested on July 29 during an HIV awareness event  at the  Vincent Hotel in Owode Onirin, Ikorodu, near Lagos.
Under Nigeria's "Same Sex Marriage Prohibition Bill," enacted in 2014, prison sentences of up to 14 years are provided for people in same-sex marriages; people who witness or assist LGBT-related activities; members of homosexual groups; and public display of same-sex affection.
Mike Daemon is the pseudonym of the founder and presenter of the No Strings podcasts, based in Port Harcourt, Nigeria. The Erasing 76 Crimes blog helps to support the podcasts' online distribution. To listen to past podcasts or to look for future ones, visit the No Strings website.
Related articles: