Death threats and lack of money have disrupted legal representation for a Cameroonian man sentenced to nine years in prison for homosexuality.
[Click here to contribute to his defense fund.]
In Limbe on the coast of Cameroon, Cornelius Fonya, 35, was convicted in late 2013 of same-sex relations with a young man. In Cameroon, the maximum sentence for same-sex relations between adults is five years, but the maximum sentence is doubled for same-sex relations involving someone between the ages of 16 and 21.
The court concluded that the young man was 16 years old on the basis of a birth certificate that Fonya's attorney says is fraudulent.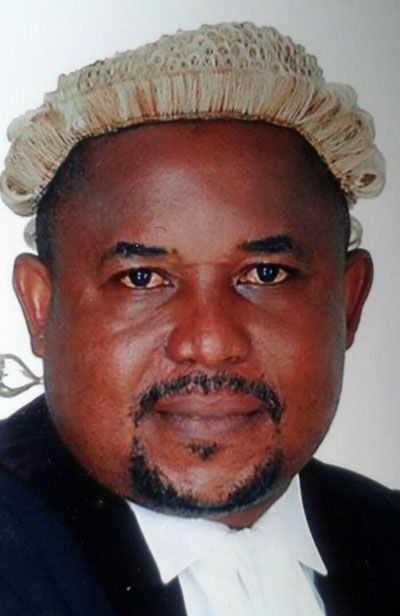 His attorney is Barrister Walter Atoh (whose name in Cameroon is written as  Atoh Walter M. Tchemi),  one of the few lawyers in Cameroon willing to represent LGBTI defendants.
Atoh is appealing the conviction on the basis of procedural irregularities that marred the trial. Those irregularities included the admission of medical/legal documents that were presented by prosecution witnesses but had never introduced during police investigations, he said.
Section 3  of  the Cameroon Criminal Procedure Code states that a trial is invalid if it included any breach of the rules of criminal procedure.
"I will be urging the Judges  in the Appeal Court to review the entire case and enter judgment on the merit of the case. This is permissible, proper and admissible at law," he said.
But Atoh's defense of Fonya has been disrupted by death threats. Anonymous phone calls from people with disguised voices threatened to kill him and his family if Atoh did not stop representing LGBTI people.
"We will eliminate you and your entire family since you have decided to remain stoic and adamant [in] defending or supporting abominable acts," said one caller.
In March 2015, faced with continuing death threats, Atoh and his wife left their home and started sleeping in a hotel room.  She left Cameroon for London in March. Atoh joined her in August. Despite the risk, Atoh vows to return to Cameroon to pursue the case.
"Notwithstanding the murder threats against me and my family, I will be going back to Cameroon to continue with my crusade as an LGBTI lawyer," Atoh said.
Fonya's imprisonment should be treated as a human rights case, Atoh said.
"Cornelius hasn't got money to pay lawyers for his case and his case is very complicated," Atoh said. "Consequently he needs support from humanitarian-minded persons. I can't do that alone as an individual." Atoh has received no funding from any organizations, he said.
He plans to launch a crowd-sourced fundraising campaign for Fonya's defense on Indiegogo.
The next step in court for Fonya will be a ruling on his request that he be released on bail pending a decision on his appeal.
With a few exceptions, Fonya has been behind bars since Oct. 29, 2012, when a mob seized him, hauled him to the police station, and accused him of same-sex activity.
Before his trial, Fonya posted money for bail and was released.  But he was re-arrested after the youth's mother complained to the judge that her son had become "mad" (mentally ill) because of the sexual encounter.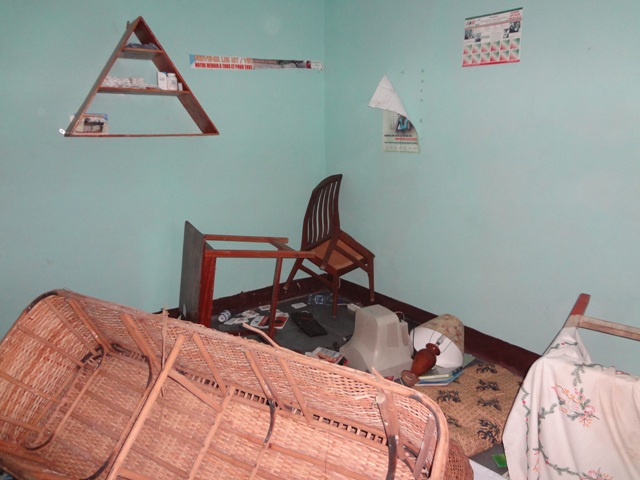 Previously, Fonya had support from the tiny Limbe-based LGBT rights organization CAMEF (the Cameroon Empowerment Association for Outreach Programs). But CAMEF was shut down after anti-gay vandals destroyed its headquarters in December 2013 and left threatening messages in the ransacked office.
Bill Simbo, the group's executive director, described the threats:
Printed notes were left around the premises of the organization with words like "Homosexuals go away, this is just a taste of the warning!" Another said, "We warned you go away! "Another said, "Next time we will padlock and burn all of you inside. Go away."
Simbo fled to London for safety.
Before it went out of business, CAMEF said about Fonya's case that:
Fonya had been accused of same-sex relations with a boy, age 14, but it was later proven that the youth was 19 years old.  In general, Atoh agrees with that statement. The youth appears to be more than 20 years old, but he submitted a fraudulent birth certificate that put his age as 16, Atoh said. In its verdict, the court relied on that evidence as accurate, he said.
The family accused Fonya of rape, but the relations actually were consensual. (The family disputes that version of the incident.)
Fonya's conviction was not supported by witnesses' testimony in court. (Instead, the judge reportedly relied on the youth's statement to police.) Atoh added that the youth stopped appearing in court and a purported second witness never appeared.  So the court convicted and sentenced Fonya on the basis of statements the witnesses made to police, which the prosecution submitted as evidence, Atoh said.
This article was revised Oct. 12 to replace a mislabeled photo, which was not a photo of Walter Atoh, with a correct photo of him.

Previous articles about Cornelius Fonya:
Related articles