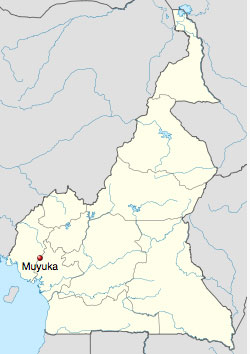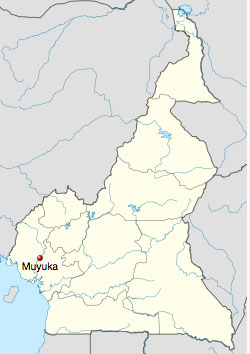 The African human rights group REDHAC is calling for the government to speak out against the wave of homophobia currently gripping the nation and to bring to justice those who stoned an LGBT man to death on July 24.
The following press release from REDHAC largely confirms the accounts of the death as reported in this blog and in O-blog-dee.
REDHAC stands for the Reseau des Defenseurs des Droits Humains en Afrique Central, the Network of Central African Human Rights Defenders.
Press release (received July 30, slightly edited here for spelling and usage)
Douala, July 26th  2013 : Torture, lynching and  arbitrary arrest of Henry MBAH and  Elvis ATABONG, two presumed homosexuals, by the population and the police in the Muyuka subdivision, South-western Cameroon.
REDHAC has been informed of the lynching of Mr Henry MBAH, presumed homosexual aged 35 years,  on July 24th 2013 in Muyuka, barely two weeks after the assassination of the LGBT rights activist Eric Ohena LEMBEMBE.
The facts    
M Henry MBAH aged 35 and Mr Elvis ATABONG aged 24 have been lovers for almost 5 years. Two years ago MBAH's parents obliged him to marry a woman known as Hellen in Muyuka, South Western Cameroon. However Henry MBAH continued his love story with ATABONG. His wife, feeling lonely, thought her husband was having an affair with another woman; she therefore decided to spy on him
So, on July 24 2013 on Mr ATABONG's birthday, Henry MBAH paid a visit to his lover, not knowing that he had been followed by his wife. The latter, seeing her husband kissing Elvis ATABONG, started shouting and thus alerted the neighbors, who ran up. Following the explanation of Helen, Henry's wife, the people started beating up Henry, stoning him to death. The police arrived when Henry MBAH was already dead.
It is to be noted that the police have not arrested any of the murderers, instead it is Mr Elvis ATABONG, MBAH's lover, who was arrested and tortured by the police until he testified that he had been given drugs by Mr Henry MBAH, all this to cover up this obnoxious crime.
The Network of Central African Human Rights Defenders (REDHAC):
Denounces the witch hunt of LGBT peoples and their defenders with the complicity of Cameroonian authorities, in total impunity.
Condemns the rise of homophobia in Cameroon.
REDHAC demands of  Cameroonian authorities :
To arrest the culprits in the murder so that they appear before a court in a fair trial, according to the Cameroonian law.
To respect Article 3 of the Universal Declaration of Human Rights enshrined in the Cameroonian constitution's preamble, which states, "Every individual has the right to life and freedom and security of his person" and Article 5 of the same declaration, which states, "No one will be tortured nor forced to undergo inhumane and/or degrading treatment."
REDHAC demands of the African Commission for Human and Peoples Rights (ACHPR) and the UN Council
To do whatever it takes so that Cameroonian authorities respect their commitments to respect human rights both nationally and internationally.
Related articles