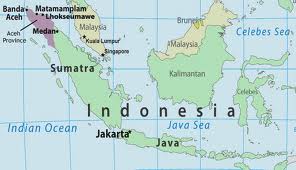 Homosexual acts are not a crime in Indonesia's criminal code but it remains taboo in many religiously conservative parts of the country, which has the world's largest Muslim population, and particularly in Aceh province where Sharia law prevails.
The Reuters news agency reported that LGBT have recently been overcome with fear. Members of the gay rights group, Violet Grey, in Banda Aceh, capital city of Aceh, burned their documents outside their headquarters, concerned that sharia police would raid them.
In September, 2014, Aceh passed an anti-gay law that would punish any person caught having gay sex with 100 lashes of the whip. Since then, Violet Grey initiated a warning to its members to keep a lower profile and for gay and transgender people to avoid going out together as couples in public.
"We are more afraid, of course… As an institution, Violet Grey went as far as removing all documents related to LGBT. We burned them all," a group member, a 31 year-old trans person, told Reuters.

"I have the support of my family, especially my parents. They're the ones who give me courage to face the difficulties. So me and my friends have decided to go invisible and hang out only among people from our own community."

She told Reuters she hopes the law will be overturned by Indonesia's new president, Joko Widodo.  "What makes people wearing a jilbab (a loose coat or dress worn by Muslim women) and peci (a cap worn mostly among Muslim males) feel so righteous that they can condemn other people as sinful?" she asked.
Reuters reported that recently elected president Widodo's office is studying the law to see whether it infringes human rights but they can only request modifications and cannot invalidate it, said Teguh Setyabudi, the home ministry's head of regional autonomy.
The area's gay community has been increasingly marginalized since Aceh was allowed to adopt Islamic sharia law as its legal code in 2005, said the Reuters article.  The new law's delayed application to the end of 2015 has not provided any relief to the LGBTI community. Reuters reported that the LGBTI community is already a target of regular harassment from sharia police and by residents. Transgender people are markedly susceptible because of problems concealing themselves in public. In 2011, a transgender make-up artist died when she was stabbed in Banda Aceh after she held up a stick in reaction to a man's jeering.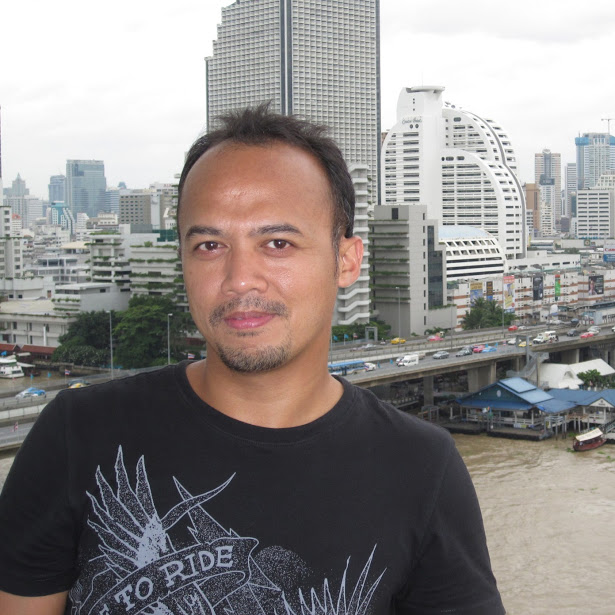 Tono Permana, co-coordinator of Indonesia's GWL-INA network told Reuters that:
"Some provinces have also proposed sharia law, West Java, for example, or South Sumatra or West Sumatra. So if they decide to approve it I'm really sure the other provinces will follow. There's no restriction on living together but it'll be a problem if they are married. Getting married with the same sex is forbidden in Quran and Sharia law. However, if two people of the same sex are not married, they can live, eat, work and even sleep together in the same bed as long as there's no sexual intercourse. Sharia law allows that."
Syahrizal Abbas, the head of Aceh's sharia department that authored the law told Reuters that the new laws don't violate human rights.
"It is forbidden because in the sharia context, the act is vile," Abbas said. "It brings unhealthy psychological impact to human development, and it will affect the community."
Ten years ago, in 2004, a tsunami hit Indonesia when a 9.15-magnitude quake unlocked a fault line deep below the ocean on December 26th. The quake unleashed an upsurge with the main wave measured at 17.4 meters (57 feet). The wave swept through Indonesia's western-most Aceh province, on the island of Sumatra.
The tsunami killed 226,000 people in the Indian Ocean region; 126,741 people died in Aceh alone.   Some 10 million in the region were made homeless by the disaster. The world responded, providing over US$14 billion in aid for damaged regions, much of this going to Aceh as the hardest hit area.
Within 2 days, on December 28, 2004, the main rebel group in Aceh province declared a cease-fire, ending a thirty year separatist insurgency. A peace agreement was signed with the Indonesian government on August 15, 2005.  Among the provisions of the agreement, Aceh province was granted some regional autonomy including the power to enact Sharia-based laws.
Sharia law in Aceh also penalizes various acts including unmarried people engaging in displays of affection, adultery and underage sex.
View the original news article by Reuters here.  
You may also view a news video by Reuters here. 
Related articles: