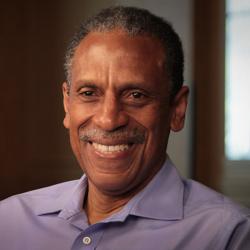 In Jamaica, Prof. Brendan Bain has finally lost his job running the Caribbean HIV/AIDS Training Network (CHART), where he lost the confidence of most anti-AIDS activists when they learned that he supports laws against homosexual activity.
The University of the West Indies, which oversaw CHART, fired Bain last May after news emerged about his testimony in a case involving the anti-homosexuality law of Belize. The university reached that decision after it became clear that Bain did not recognize that anti-gay laws limit the access of LGBT people to health care and thus tend to increase HIV infection rates by pushing the HIV epidemic underground.
In June, Bain obtained a court injunction against the firing, but the Jamaican Supreme Court yesterday turned down his request to extend that injunction.
He is still seeking damages from the university because of his dismissal.
Other staff members of the CHART program had already been let go after the United States ended its support of the program Sept. 1, saying that CHART did not qualify for funding under a new U.S. policy requiring heavy emphasis on direct care, rather than the educational and training activities that CHART offered.
Testimony in Bain's lawsuit against the university made clear that he was surprised by the loss of funding.
According to an account in the Jamaica Observer, Bain testified that:
Vice-Chancellor Nigel Harris … asked him to reach out to the lesbian, gay, bisexual and transgender community, and was asked to inform them that he did not mean to hurt them when he gave evidence [in Belize].Bain testified that one of Harris' concerns was that funding could be stopped for [CHART] if the tension continued.

Bain testified, however, that he did not reach out to the community because he had called a representative of the Health Resources and Services Administration, an arm of the US Department of Health and Human Services that funded CHART, and was satisfied that funding of the programme would continue.

He testified further that he decided against reaching out to the lesbian, gay, bisexual and transgender community because they did not write to him expressing a problem. He said it would have been inappropriate had he done so.
Related articles