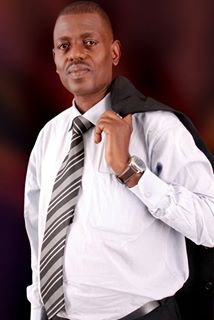 A Ugandan court has dismissed criminal charges against high-profile LGBTI rights activist Samuel K. Ganafa.
Ganafa, executive director of the LGBTI rights group Spectrum Uganda Initiatives, and three colleagues had been charged with "unnatural offenses," a crime that is punishable by as much as a life sentence.
Ganafa, who also serves as board chair for the Sexual Minorities Uganda (SMUG) network, was arrested with those colleagues in early November 2013. All four were released on bail, but only Ganafa faced a trial.
His defense was handled by Onyango & Co. Advocates, which was hired by SMUG.
He was subjected to forced HIV testing and then, as the trial against him proceeded, the prosecution repeatedly requested delays.  On Oct. 8, nearly a year after his arrest, the prosecution asked for another delay, but the court rejected the request and dismissed the charges.
Ganafa said via Facebook messages:
"The court action is a good sign, because it's independent and opens a window of hope for us. We also expect the same action to be taken in other cases currently before the courts. I pray that the courts will ward off possible pressures from the anti-gay lobby.

"It's good for the people of Uganda to respect the human rights of sexual minorities. I know it will take time for the majority to appreciate the sexual diversity amid our society and humanity."
Over the years, activists said, Ganafa has opened his home to many homeless LGBTI persons and it was also used as a Spectrum Uganda office for more than eight years.
An employee of a Ugandan telecommunications company, he is greatly respected, a good role model, and one of the few elderly persons who have openly lived as gay in Uganda, activists said.
Ganafa added:
"Regarding my personal security, it remains a priority because some of our adversaries have vowed to strike again. That means that I and others need to be very careful with people who come close to us."
Related articles