Commentary from Advocate.com:
Op-ed: Russian Gays Aren't the Only LGBTs Suffering

While many of us turn our heads toward Russia, we also turn our backs to the plight of LGBTs in Zimbabwe, Cameroon, and Nigeria.
Have you seen those pictures of LGBT Russians getting punched, kicked, and spat on? If so, did you notice how many of them were good-looking? Many of those poor kids, with blood running down tattoos and sleeveless tops, look like they stepped off the platform at the Bedford subway stop in Williamsburg.
These camera-ready young folk have no doubt helped many gays here turn their attention to Russia, currently in the grips of an antigay zealotry that has the government passing laws criminalizing "homosexual propaganda" and threatening the detainment of LGBT visitors. …
But while gay Russians unquestionably need our help now, there are other LGBT people around the world — where cell phone cameras aren't as common and faces don't look as familiar — facing conditions just as frightening as those in Russia.
Take for instance, the gays of Zimbabwe. Just as bars in New York and Los Angeles were pouring their Stolichnaya down the drain, Zimbabwe president Robert Mugabe called for the decapitation of gay people. …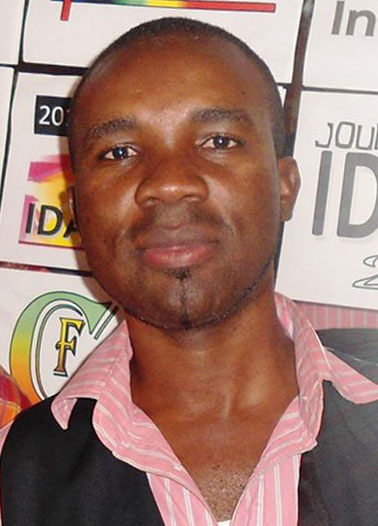 Up in Africa's central-eastern vicinity is Cameroon, the home of gay rights activist Eric Ohena Lembembe (shown at left) before he was tortured and killed two weeks ago. Lembembe was burned with an iron and had his feet broken before he was put out of his misery. Lembembe's death has further horrified other gay activists in the nation, where homosexuality is already criminalized. "We have all decided to stop our work in the field because our security is at risk," Yves Yomb, executive director of Alternatives-Cameroun, told The Guardian. "We have no protection from the police and we feel that our lives are at risk." …
Gay Africans like Davis Mac-Iyalla, granted refugee status to the U.K. because his life was in danger in his native Nigeria, are begging Westerners to help his people. Appearing on the BBC, Mac-Iyalla asked United Nations High Commissioner for Human Rights Navi Pillay what the U.N. was doing to ensure Nigeria stay true to a nondiscrimination treaty. Pillay, while sympathetic, gave Nigerian viewers a British phone number to call if they had complaints about human rights violations. The U.N. can do more for our African brothers and sisters than this and we must demand they do. You can start here.
For more information, read the full commentary in Advocate.com.
Related articles