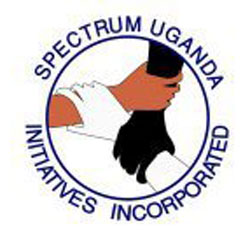 Under the threat of attacks by anti-gay youths and neighboring businesspeople, the LGBT rights group Spectrum Uganda Initiatives has decided to relocate for safety.
The organization, which fights HIV and promotes gay rights in Kampala, Uganda, has "suspended serious activities and campaigns until we get new offices," said Kimbugwe Moses, the group's programs and advocacy director.
In the meantime, the activists have removed sensitive materials from the office and packed up office supplies, he said.
Spectrum Uganda Initiatives released this announcement and appeal for help after an emergency meeting yesterday:
Emergency request for office relocation of Spectrum Uganda Initiatives Inc.

Spectrum Uganda initiatives Inc is under serious threats from traders and hooligans around Kiseka Market.

During traders' strike on 28th June 2013, angry traders turned their wrath on Spectrum offices and staff, accusing us of promoting homosexuality, and promised to come back soon and attack our office and staff , that they are aware of our activities.

A group of around six energetic young men today, the 1st of July 2013, has again raised their anger and shouted at our offices that they cannot share premises with homosexuals. They continued to shout at Spectrum staff that if police have failed to act by closing our offices they will act themselves.

The neighboring tenants have also constantly questioned our activities and clients after media outing of the organization in the Red Pepper dated 24th February 2013 titled "Busted — How Gays Operate in Uganda" where Spectrum was alleged as a recruiting agency for homosexuals in Uganda and some staff of Spectrum were outed. This alerted the tenants and the landlord.

Following an urgent meeting held today of Spectrum Uganda executive, we have decided to immediately find means of relocating to a safer place and evoke on our security plan.

Spectrum Uganda Initiatives Incorporated is located on Mukwano Mall, which is in the City Centre very close to the infamous Kisekka Market where strikes and demonstrations originate from.

Spectrum Uganda Initiatives Inc requests for your assistance to relocate to a safer place and protection of its staff to continue serving the Community.
Related articles