This is an abridged version of an article that first appeared in the San Diego Gay and Lesbian News:
RGOD2: How your taxes are killing LGBT people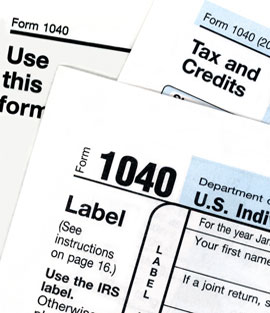 WASHINGTON, D.C., April 12, 2013 — Taxes and death may be the two inevitable American inescapable outcomes, but how are my taxes causing death to thousands of LGBT people around the world and how can I prevent these deaths?
I am in Washington, D.C. preparing for a panel discussion sponsored by the St. Paul's Foundation, Ford Foundation and UN Foundation with 400 representative organizations from around the planet about LGBT issues and the World Bank.
The bank is sponsoring Ministers of Health and Ministers of Finance to meet together to talk about why we are putting so much into the common pot for access to health care in countries like Uganda but are failing to see an increase in return for our dollars. Throwing money at a problem does not bring about a solution. How can we get the best bang for our buck and how can LGBT people around the world get access to services previously denied?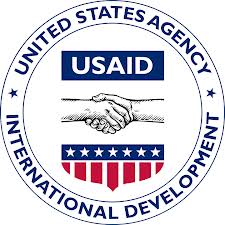 As Americans complete their tax returns and pay taxes for 2012, let me talk about what the global conversation means to the average American. Say I pay $3,000 to the IRS for income earned in 2012; $30 of my hard-earned income may be sent overseas in foreign aid to help countries living in poverty to move in a different direction. Our main aid agencies are huge organizations like USAID and our government provides additional income to the Centers for Disease Control (CDC) and the Presidents Emergency Plan for AIDS Relief (PEPFAR) or part goes to the United Nations Global Fund.
The USA makes the largest contribution to this fund. You may never have written a personal check to any overseas development efforts, but through layers of income taxation, government commitments and international agreements, your hard-earned tax dollars go to support American interests in many countries abroad. Last year, USAID's budget was $33 billion, which included $8.7 billion for the Global Health Initiative (including the PEPFAR program) to improve public health systems, and to prevent and treat infectious diseases such as HIV/AIDS and malaria, which is critical to stabilizing developing countries. Millions of people are alive today because ordinary Americans stepped to the plate and paid their taxes.
Where are your tax dollars now going?
St. Paul's Foundation for International Reconciliation has been looking at where the money is going, and it is not a happy story.
A recent survey found that LGBT-related services could expect only $35 million of U.S. international aid [compared to] billions more dollars of aid that are going to organizations that support criminalization of LGBT people around the world in 76 countries.
If I am paying $30 of my taxes into a global fund for development and aid abroad, my guesstimate is a fraction of a cent of that check is going to help LGBT people abroad right now. A very small proportion of my tax dollars is actually going to help communities in need, especially LGBT communities, and that is why we are here in Washington to meet with our aid agencies this week.
Pushing for change
On Monday, April 8, USAID launched a new initiative with the Astraea Foundation, the Victory Institute and the Williams Institute to create a $12 million fund to help struggling LGBT organizations in the Global South to try to reverse the impact of years of discrimination and invisibility.
On Wednesday, April 17, a panel of LGBT and straight allies will appeal to the World Bank for more attention and resources. On Thursday, we will meet with the No. 2 administrator of USAID, Donald Steinberg, to make our case.
Funds from the American taxpayer are disproportionately going to special-interest groups abroad who are not only out of touch with accepted empirical evidence-based practices on community health, especially around HIV, but are actively promoting programs that are impediments to more inclusive and comprehensive community-based health care.
Samaritan's Purse
Why, for example, did USAID support an abstinence-only HIV prevention program in Mozambique for $1.3 million when we know these programs are a waste of time and money? Maybe the fact that Billy Graham's son, Franklin Graham, oversees this American Evangelical development agency, Samaritan's Purse, that is supported by your and my tax dollars, even though abstinence-only programs are a waste of our money.
Andy Kopsa's research is worth noting:
"SP is led by Franklin Graham who is not shy about his anti-Muslim and anti-condom beliefs. His organization exists for one reason: to implement a Christian worldview via public/private partnerships around the globe. …

But despite being censured previously for proselytizing with federal money, Graham's group still gets millions."According to SP's 990 tax returns for 2011, the organization received over $7m in federal grants in that year alone."
Her full article is HERE.
World Vision
I am deeply concerned that the largest faith-based organization receiving USAID funding for overseas development, World Vision, does not allow openly gay people to work in their organization in the USA, yet claims to support services to everyone abroad. They received 25% of their $2 billion revenue from the federal government. Their influence is enormous. World Vision was responsible for funding a Christian Coalition in Ethiopia that became the main engine driving a terrifying anti-gay crusade in 2009.
Congress needs to look more deeply into the effects of these kinds of faith-based initiatives that are either in direct conflict to U.S. foreign policy or are not serving everyone in the communities they are supposed to. LGBT people feel intimidated or scared to seek services from these faith-based clinics and hospitals. The result is often found in the rising percentages of men who have sex with men (MSM) who become infected. A recent survey of MSM in Uganda that has come out of a program we are supporting found 13.7 percent of MSM test positive, nearly twice the national average. These men are often married, in the closet and having sex with women partners who also may be oblivious to the partner's status or bisexuality.
Why not support organizations who do reach these populations?
My friend Peter, who recently led the Ethiopian response to HIV among these most vulnerable populations, reminds me that American tax dollars went to World Vision – and they set up the joint Christian councils that called for the greater criminalization of homosexuality in 2009. Peter was arrested and tortured as a direct result of this kind of shadow foreign policy by American-based evangelical organizations that receive multimillion-dollar contracts from the American government. They hide behind good works to orphans and widows while ignoring the devastation they cause for the LGBT poor of the developing world.
Bringing our funds in line with our values
I work full-time with partners who are working tirelessly with very little USAID support to access health services in 76 countries where it is illegal to be gay, while my government gives multimillion-dollar contracts to organizations who would send me to jail if I lived in Uganda. What is wrong with this picture?
My tax dollars are being used by religious extremists to diminish the quality of life of people I care about. Leaders like straight ally Bishop Christopher Senyonjo and his Centre in Kampala do not receive any support from the American taxpayer, while his opponents do. This is intolerable. We need to make sure that where we spend our valuable dollars is consistent with our international values.
The meetings the World Bank this week will talk about how do we limit waste and maximize outcomes for healthcare. Evidenced-based responses to health issues like HIV are a beginning; defunding ideology-based programs would be a breakthrough.  We will be advocating a community-based approach to health care such as that used by a health consortium in Uganda that is ensuring everyone is served by USAID funding — prisoners, children who are caring for sick parents yet have little support, woman caregivers who are the nations backbone to the HIV response yet get little acknowledgment or remuneration, and criminalized LGBT folk.
It is no longer acceptable to hear from former USAID contracts in countries like Uganda, "We are not serving these marginalized communities simply because they are just not showing up for services." American donors no longer believe this excuse and we should give support to organizations that can deliver services to everyone and are not caught in some religious proxy war subsidized by American taxpayers.
Our task this week is to convince the World Bank that LGBT people need the same access to health care as everyone else and to begin deconstructing the legal and systemic barriers that hold millions of us in sexual apartheid and leave us vulnerable to dying from AIDS largely unnoticed.
This is no longer a human rights issue, but a major moral question that challenges all religious leaders to ask simply how they can hold strong religious beliefs about sexual morality and at the same time help save lives through sound evidence-based interventions.
For more information, read the full article: "RGOD2: How your taxes are killing LGBT people" in the San Diego Gay and Lesbian News.
Related articles