Qtalk: A Nigerian trans woman's tale of heartache and hope
After heartache, trans woman rebuilds confidence through Qtalk app 
---
CLICK to receive an email notice of each new Erasing 76 Crimes article
---
LGBTQ+ Nigerians benefit from the support provided by volunteer counselors via the Qtalk app, which is supported by this site and by the St. Paul's Foundation for International Reconciliation.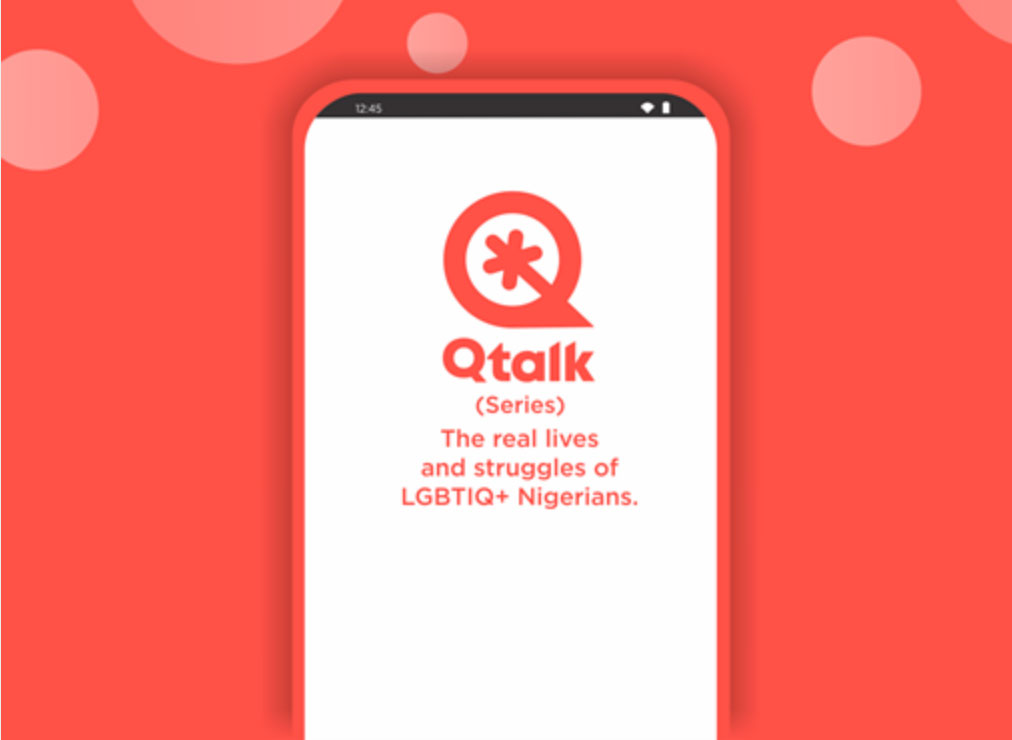 Esther, a 29-year-old Nigerian trans woman, has faced heartbreak when her partner rejected her upon discovering her transgender identity.
In her support request, she wrote:
Please help me, I need help. There was this guy that I have been seeing. He never knew that I am a transgender woman. Everything was going well until he found out. Suddenly, everything changed. It's like he couldn't see me for who I truly am. I'm struggling to understand why my gender identity is a barrier to being loved and accepted. I feel so hurt and confused right now. I don't know how to cope with this pain. I thought he would understand me, but I was wrong. It's so hard to find someone who sees me for who I truly am.
As the session commenced, Esther bravely disclosed her inner struggle with self-acceptance and vulnerability to rejection from loved ones due to her gender identity.
The counselor provided unwavering support, offering empathetic attention and validation to Esther's experiences. Understanding the weight of her pain, the counselor emphasized that Esther's identity was valid and deserving of love and acceptance. They explored the complexity of societal attitudes towards transgender individuals in Nigeria, acknowledging the challenges she faced in seeking understanding and compassion from those closest to her.
Together, they delved into the intricacies of Esther's relationships and the impact of her partner's rejection on her self-esteem. The counselor skillfully guided her through processing her emotions and helped her recognize that her worth was not defined by another person's inability to accept her truth.
As the conversation deepened, the counselor encouraged Esther to embrace self-love and prioritize her own well-being. They discussed the significance of setting healthy boundaries and seeking out relationships that were built on acceptance, trust, and mutual understanding. The counselor reminded Esther that she deserved to be with someone who cherished her for who she was, without any reservations.
During the session, the challenges faced by the LGBTQ+ community in Nigeria were addressed. Esther shared her experiences of discrimination and prejudice, reflecting on the need for a more inclusive and understanding society. The counselor and Esther explored ways in which she could connect with the LGBTQ+ community in her area, seeking support and camaraderie from like-minded individuals who had overcome similar struggles.
Amidst her emotional journey, Esther revealed her aspiration to become an advocate for transgender rights in Nigeria. The counselor celebrated her courage and determination, guiding her to channel her passion into creating positive change. They discussed potential avenues for activism, such as engaging in local support groups, participating in awareness campaigns, and using social media platforms to amplify marginalized voices.
As the session drew close, Esther expressed her gratitude for the newfound sense of empowerment and hope. She stated, "I may have been rejected, but I won't let it define me. I'll show the world that love knows no bounds, and that includes loving myself unconditionally."
With the support of the counseling journey, Esther emerged with a strengthened resolve to embrace her true self and to stand tall in the face of adversity. The session allowed her to understand that her resilience and determination were powerful tools to navigate through life's challenges. She left the virtual space with a renewed sense of self-assurance, ready to face the world with authenticity, and committed to being a beacon of hope for others on their paths to self-discovery and acceptance.