Russia fears gay 'super-soldiers' fighting for Ukraine
Putin adviser says Ukraine's military will become 'unified through gay sex'
---
CLICK to receive an email notice of each new Erasing 76 Crimes article
---
Russia's anti-Ukraine propaganda has reached a homophobic fantasy land.
The Ukraine's Armed Forces will become "zombified and unified through gay sex, along with cult members ready to sacrifice themselves," according to Sergei Markov, a former adviser to Putin, speaking on Russian TV.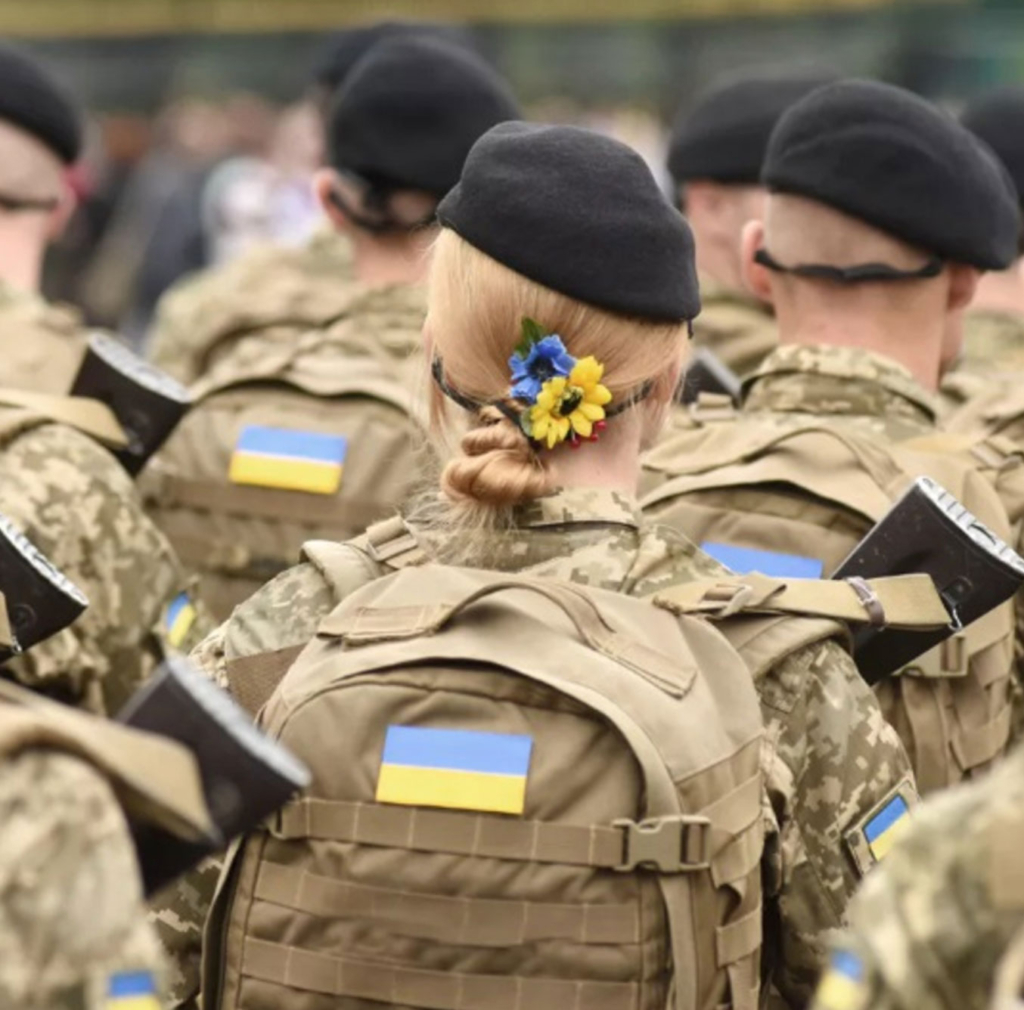 Putin's adviser says U.S. is using brainwashing to make gay Ukrainian super-soldiers
An adviser to Russian President Vladimir Putin has claimed that Ukraine's military will become "unified through gay sex" like the Greek Spartans.
While the comment may seem bizarre, it's just the latest example of Russian authorities using anti-LGBTQ+ nationalist sentiment to justify its unprovoked war against Ukraine.
"Military theorists and historians know which army in Greece was the strongest, remember? The Spartans! They were united by a homosexual brotherhood. They were all homos. These were the politics of their leadership. I think they are planning the same for Ukraine's Armed Forces," Sergei Markov, a former adviser to Putin, said while appearing on Russian TV, Newsweek reported.
Markov said the U.S. and Ukraine will use "neuro-linguistic programming" and other brainwashing techniques to turn Ukrainian soldiers gay against their will. In reality, there's no evidence that psychological methods can change a person's sexual orientation.
"They have an artificial political science fascism created by American and British political technologists. They will turn them into zombies, into cult members. I think they will force some to become homosexuals," Markov claimed.
"These renewed troops of Ukraine's Armed Forces, zombified and unified through gay sex, along with cult members ready to sacrifice themselves. This is what they're preparing for us in the spring 2025," he added.
There is some historical evidence to suggest that the Spartans of Ancient Greece may have encouraged homosexual activity as a way to encourage soldiers to stay in the military and fight for their partners' lives. The evidence also suggests that Spartan soldiers were expected to age out of such activities after completing a certain stage of their military training.
The most famous gay military force in Ancient Greece was actually not Spartan but the Sacred Band of Thebes, an elite military force deliberately comprised of 150 gay or bisexual couples that defeated the Spartans and murdered both Spartan kings in a single campaign.
Regardless, Markov's comments may be less interested in historical accuracy and more interested in inspiring anti-LGBTQ+ disgust in Russian viewers against Ukraine and its ally, the United States.
In an October 2022 speech, Putin said that the war against Ukraine was necessary because the U.S. wants to push gender "perversions" on Russian schoolchildren.
"[Western countries] spit on the natural right of billions of people, most of humanity, to freedom and justice, to determine their own future on their own. Now they have completely moved to a radical denial of moral norms, religion, and family," Putin said.