U.S. okays veteran diplomat as Cameroon ambassador. Also, he's gay.
The United States has selected a veteran diplomat to serve as ambassador to Cameroon, but for many Cameroonians the key fact of the matter is that the veteran diplomat is gay. LGBTQ rights activists in Cameroon welcomed the appointment; anti-LGBTQ partisans expressed outrage.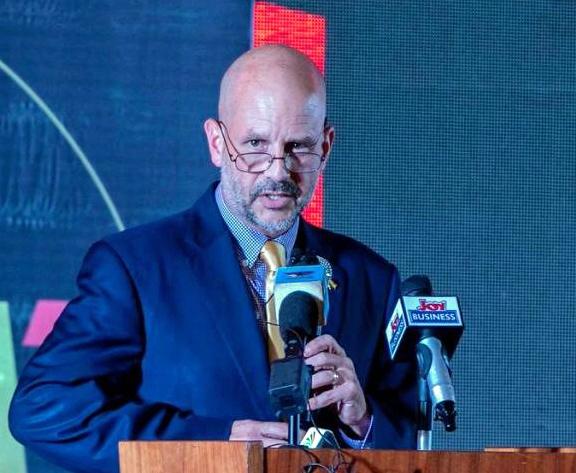 The U.S. Senate confirmed Christopher John Lamora's appointment on Saturday. His was one of dozens of Democratic president Joe Biden's ambassador nominations that had been stalled since last spring by powerful dissident Republican senator Ted Cruz, who wants the United States to apply increased pressure against the opening of a natural gas pipeline from Russia to Germany.
More than three dozen ambassador nominations were approved Saturday, including ambassadors to Japan, the European Union, Ireland, Spain, Vietnam, Somalia and Bahrain. That action came after a vote on Cruz's pipeline bill was scheduled for next month.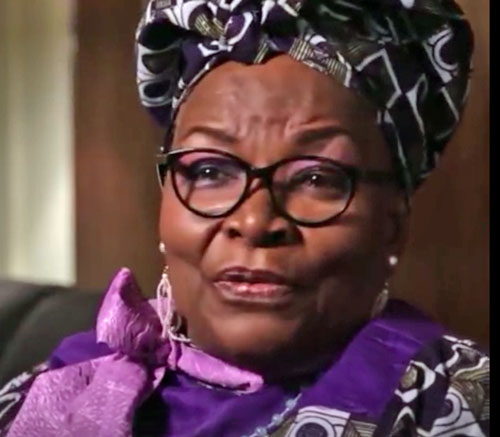 When Lamora's nomination was announced last April, prominent Cameroonian LGBTQ rights attorney Alice Nkom welcomed it.
"Incredible Joe Biden. We love you! " she said. "Welcome, Ambassador Christopher Lamora! Welcome to Cameroon, land of tolerance, hospitality and brotherhood! "
Despite her words, Cameroon remains intolerant of LGBTQ people. By law, homosexual activity is punishable by up to five years in prison. Shakiro, an online trans celebrity, and her partner were sentenced to five years in May.  With Nkom's help, they were released in July, pending an appeal.
After Lamora's nomination was announced, Catholic priest Etienne Bakaba of Douala, Cameroon, urged the Cameroonian government to reject Lamora.
"In 2015, the Pope refused a gay ambassador to the Vatican. Shouldn't the Cameroonian state refuse the accreditation of the gay ambassador that Joe Biden is sending us? As a reminder, homosexuality is a crime according to Cameroonian law, the divine natural law," Bakaba stated.
Lamora, who openly acknowledges his sexual orientation, appeared before a Senate committee in June and thanked his husband, Eric, for supporting him.
He described himself at a 2019 Gay Pride event in Ghana as "a proud member of the worldwide LGBT community."
"Being LGBT is not always easy.  I know that. From those early realizations that we are somehow different from other kids in school, even if we can't put our finger on why. The growing understanding of exactly what that difference is and at the same time the nervousness and fear of what it means in our daily lives. Will our families and friends accept us for who we are, and support and love us, no matter what? Will we be safe from those who feel the need to bully and hurt LGBT people? Will we be able to get a good job and have a fulfilling career?  And if we do get one, will we be in danger of losing it?"
He discussed gradual improvements in the acceptance for LGBT people and added, "If I move to a new country and suddenly find myself overseeing an embassy with 700 people I've never met, when and how do I tell them I have a husband back home? It wasn't all that long ago, in the span of history, when I couldn't even have asked myself that question. When I joined the Department of State (our foreign ministry) in 1991, LGBT people who 'came out' risked losing their security clearances, which often meant losing their jobs."
In June, Lamora's statement to the Senate about Cameroon mentioned the need for "substantial work to be done to promote democracy, and human rights" in Cameroon, but he mostly have focused on other issues, especially the challenges the country faces from violence in its English-speaking western region and in the far northern region, threatened by the Islamist troops of Boko Haram.
A full copy of Lamora's June 9 statement to the U.S. Senate Foreign Relations Committee is below.
Lamora has been serving as the Deputy Chief of Mission at the U.S. Embassy in Accra, Ghana. He has been Acting Deputy Assistant Secretary for Central Africa and African Security Affairs in the Bureau of African Affairs at the State Department, Director of the Office of Central African Affairs, Deputy Director of the Bureau's Office of Economic and Regional Affairs, and the State Department's desk officer for the Democratic Republic of Congo.
He served at the U.S. embassies in Guatemala, the Dominican Republic, Greece and the Central African Republic, and during 1992-1993 at the U.S. consulate in Douala, Cameroon. Lamora earned a bachelor of science degree at Georgetown University and speaks French, Spanish, and modern Greek.
Statement of Christopher J. Lamora Nominee to be Ambassador of the United States of America to the Republic of Cameroon Senate Foreign Relations Committee Wednesday, June 9, 2021
Mr. Chairman, Ranking Member, distinguished members of the Committee, it is a privilege and an honor to appear before you today as President Biden's nominee to serve as the U.S. Ambassador to the Republic of Cameroon. I thank the President and the Secretary of State for their confidence in me. I am equally grateful for this distinguished Committee's consideration.
While the virtual nature of this hearing precludes my family from joining us in person, I nonetheless want to recognize my husband Eric, my sister Michelle, and my nephews Jack and Patrick, who have all supported and encouraged me over many years and who are watching today from home. I also want to pay homage to my late parents, Thomas and Elizabeth Lamora, without whose love and support I would not be here today.
I'm grateful as well to my Africa Bureau family, whose collegiality, confidence, friendship, and mentoring have sustained me and fostered my personal and professional growth for nearly three decades — from my first assignment at the U.S. Consulate in Douala, Cameroon from 1992-1993 to my past three years as Deputy Chief of Mission at the U.S. Embassy in Accra, Ghana. 
The United States was one of the first countries to establish diplomatic relations with Cameroon in 1960. Since then, nearly 4,000 Peace Corps Volunteers have served in Cameroon. It is a country with great cultural and geographic diversity, a capsule of the entire continent: active volcanoes, rainforest jungles teeming with wildlife, broad savannahs, and a beautiful coastline. I was fortunate to have had the opportunity to experience much of this personally when I served in Cameroon previously.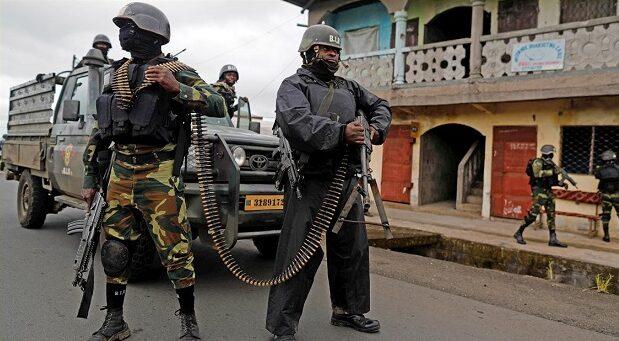 Unfortunately, this beautiful, warm, and welcoming country that launched my love of Africa nearly 30 years ago also faces significant challenges, as you well know. 
The United States is deeply concerned by the continued violence in Cameroon's Anglophone regions. What began as peaceful protests in late 2016 has tragically escalated into a protracted violent crisis with more than 3,000 persons killed and more than one million internally displaced. Children have been threatened, and in some cases killed, for attending school. Schools, hospitals, and religious sites have been attacked. Humanitarian actors continue to face numerous obstacles in carrying out their work. 
We condemn violence in all its forms, regardless of who is perpetrating it, and call for an end to the suffering of the civilian population regardless of their location or affiliation. No one undermining peace in Cameroon has our support or tolerance, whether members of the security forces or of armed separatist groups. 
We are acting vigorously to help resolve the crisis. This week, the Secretary of State established a policy imposing visa restrictions on those undermining efforts to peacefully resolve the crisis. We continue to have discussions about Cameroon with the Cameroonian government and other Cameroonians, as well as with key international partners to foster greater, stronger, and more unified engagement. Working to resolve this crisis is, and will continue to be, the single highest priority in our Cameroon policy. 
Cameroon also faces a number of other challenges that are all too common in many parts of sub-Saharan Africa, including health, security, and governance. The Cameroonian people have enormous potential; I've seen it first-hand. If I am confirmed, our Embassy team and I will do everything we can to help the people and government of Cameroon to make that potential a reality. 
The coronavirus pandemic has added a layer of difficulty to reaching that day. As a Global Health Security Agenda Phase I country, Cameroon partners with the United States to strengthen its ability to prevent, detect, and respond to infectious diseases with pandemic potential. Cameroon also benefits from U.S. assistance through PEPFAR and the Presidential Malaria Initiative, such that it has reduced its HIV prevalence and is working to achieve epidemic control within the next two years. 
On security, the United States continues to support Cameroon and its Lake Chad Basin neighbors in their joint effort to defeat Boko Haram and its offshoot, ISISWest Africa. This is a key element of the fight against global terrorism. Our support, however, is neither limitless nor without conditions. Cameroonian security forces must abide by accepted human rights norms, and those who violate these norms must be held appropriately accountable. 
In that same vein, there is still substantial work to be done to promote democracy, and human rights, combat corruption, and ensure accountability of those who violate Cameroonian laws or the citizens' trust. We must continue to press on all these important issues while helping the Cameroonian government and people, including civil society find a path to peace. 
Mr. Chairman and Members of the Committee, I thank you once again for this opportunity to appear before you. If confirmed, I look forward to working with you and others in Congress to advance U.S. interests in Cameroon..