Feminist and LGBT+ activist Yulia Tsvetkova is trapped in her town in Siberia, facing up to six years in prison. Her alleged crimes include violating Russia's anti-gay propaganda law by publishing a drawing of happy same-sex families.

This is ILGA-Europe' summary of the situation:
By the end of 2018, Yulia Tsvetkova had already made some of her dreams come true: opening a theatre for kids, launching a sex-ed project for teenagers, and creating feminist resources online. Less than two years later, this feminist and LGBT+ activist is facing up to six years in prison, is receiving death threats, and cannot leave her town in Russia's Far East.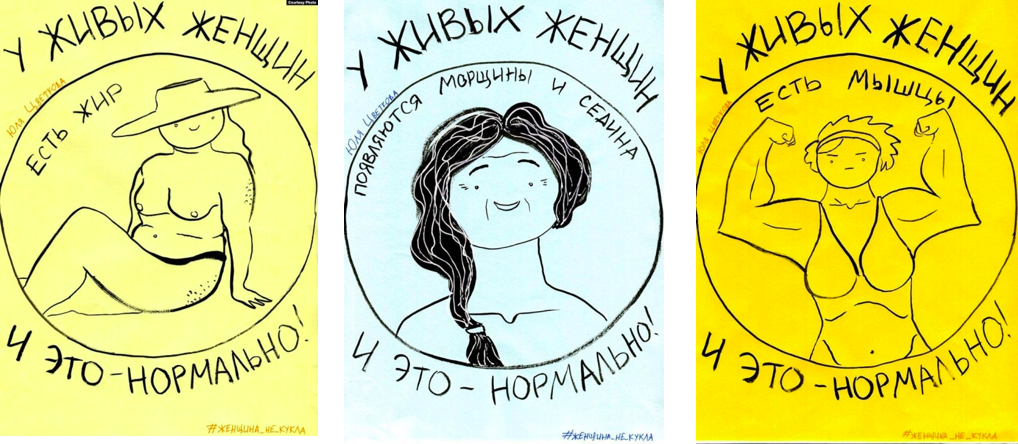 For more information about Tsvetkova and her background, click on these links:
She and her supporters are seeking publicity about her case. Some suggestions:
Write, talk, tweet, draw about Yulia's story, and invite your friends and social media community to join.
SIGN THE PETITION to free Yulia [CHANGE.ORG]
SIGN THE PETITION  against the "LGBT+ Propaganda" charges [ALL OUT]
Are you an artist whose work has been shown in Russia? Have you performed or toured in Russia? SIGN THIS PETITION and join the community of artists whose work has benefited from support of Russian audiences and cultural institutions.
Browse the FreeTsvet website, launched in Yulia's support by activists in Russia, for complete details and solidarity action ideas.
Get creative with your own solidarity action.
Use the hashtags #заЮлю, #ямыЮлияЦветкова, #свободуюлецветковой, #свободуцветковой on your social media platforms.