Caribbean LGBTQ rights activists announce Rainbow Caribbean, a Facebook page devoted to news articles, videos, features and commentaries about Caribbean LGBTQ people's struggle for respect and recognition of their human rights.
To receive updates from Rainbow Caribbean about LGBTQ news and commentary about the region, "Like" and "Follow" the page on Facebook, then set Notifications to "On."
Individual supporters of this initiative include:
Maurice Tomlinson, senior policy analyst at the Canadian HIV/AIDS Legal Network.
Alexa D.V. Hoffmann, founding director of Trans Advocacy & Agitation Barbados (TAAB).
Caleb Orozco, executive director of the United Belize Advocacy Movement (UNIBAM)
Colin Stewart, editor/publisher of the Erasing 76 Crimes blog and the president of the St. Paul's Foundation for International Reconciliation.
Organizations supporting this initiative are: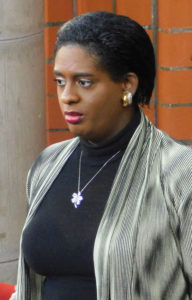 Hoffmann is the page editor, responsible for day-to-day management of Rainbow Caribbean. Stewart is currently the page administrator.
Supporters will contribute posts to the page, when appropriate, and will advise Hoffmann and Stewart about the goals, procedures and practices of the page.
The St. Paul's Foundation is providing the modest financial support that makes this project possible.
Part of Hoffmann's job is to ensure that all posts and discussions are conducted in a respectful tone. She will remove any comments or posts that are rude or insulting towards individuals, organisations or the LGBTQ community.
Founding supporters described their reasons for backing the project: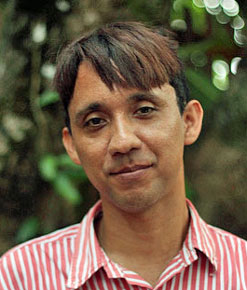 "The site offers the region an opportunity to tell its stories through the lens of local reality and regional analysis." — Caleb Orozco.
"Extensive research across the region has proven, not surprisingly, that lack of knowledge about the realities of LGBT people drives homophobia. People fear what, or who, they don't know. This platform fills a necessary void by allowing Caribbean LGBT people to tell their own stories unfiltered to help humanize their vulnerable communities." — Maurice Tomlinson
"By participating in and contributing to the dissemination of news, as a trans woman living in the Caribbean, it is a wonderful opportunity to assist in ensuring there is comprehensive advocacy for the entire LGBT+ community in the region." – Alexa D V. Hoffmann
"I'm delighted to be able to contribute to this project, which aims to build support and understanding for the LGBTQ community in the Caribbean." — Colin Stewart
This is a link to the Rainbow Caribbean page. Or simply Search for "Rainbow Caribbean" on Facebook.
For more information, contact Maurice Tomlinson at 1 (647) 537-2599, Alexa Hoffmann via WhatsApp at (246) 841-7038 or Colin Stewart at 1 (336) 739-2124.