Jamaica's LGBTQ+ community is enjoying grow­ing sup­port from formerly homophobic dance­hall artists, at least from the genre's female performers.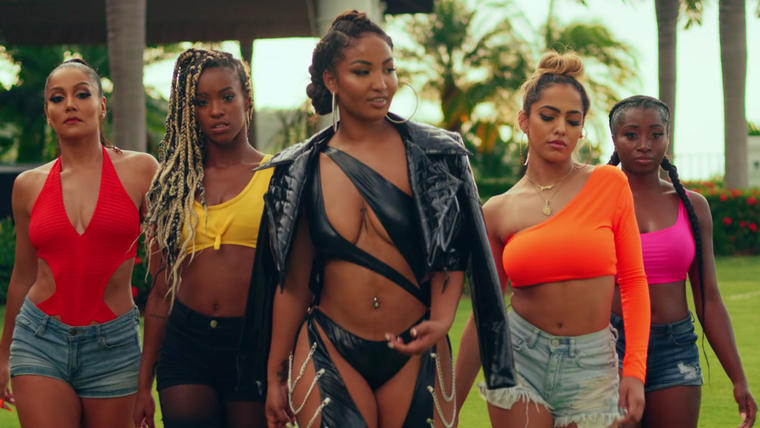 Jamaica's brave LGBTQ+ scene is nudg­ing dance­hall in a new direction, the British style magazine The Face reports. These are excerpts from the Face article "Jamaica's brave LGBTQ+ scene is nudg­ing dance­hall in a new direction":
By Summer Eldemire
When ris­ing dance­hall star Shenseea dropped the visu­als for her sum­mer­bop Blessed ear­li­er this year, it had all the ingre­di­ents of a clas­sic music video set in Jamaica: the shot of a pris­tine beach, the man chop­ping a coconut, the ras­ta with a fat spliff chanting.
But around 13 sec­onds in, the cam­era focus­es on Shenseea undressed in bed with anoth­er woman. This was rad­i­cal for the Jamaican dance­hall scene, and you could hope that it indi­cates a wider cul­tur­al shift.
This August, Jamaican Pride took place over a six-day sched­ule of events includ­ing a cool­er fete, a sports day, and a break­fast par­ty – with grow­ing sup­port from a place where it might be least expect­ed – from dance­hall artists (although it notably only fea­tured female performers).
It took a lot of work and courage for LGBTQ fans of dance­hall to be able to cel­e­brate like this. In 2006, Time Mag­a­zine named Jamaica ​"the most homo­pho­bic place on Earth." As a genre, dance­hall has pro­duced many mur­der­ous­ly homo­pho­bic lyrics. The most noto­ri­ous song com­ing, of course, from Buju Ban­ton, who gained inter­na­tion­al noto­ri­ety with his hit Boom Bye Bye, writ­ten in 1988 and released four years later.
Giv­en the wider con­text, it was con­sid­ered shock­ing when, a few days before the Blessed video dropped, Shenseea post­ed a pic­ture of her­self on Insta­gram wear­ing a red lacy bra with her arms wrapped around anoth­er woman. In the pho­to, the two are cud­dling in the kind of lux­u­ri­ous king size bed fit for a sea­side vil­la with the mys­tery woman's bot­tom angled per­fect­ly at the cam­era. In the sec­ond pic­ture they appear to be kiss­ing. The cap­tion was ​"Thanks for being here… #life#love#blessed."
The inter­net went wild. Some had the mind­set of Jamaicans of yes­ter­years, such as the user who com­ment­ed ​"Your bio says trust GOD and god don't love bat­ty gyal." Anoth­er user com­ment­ed: ​"This is a dis­grace to Jamaica." Local selec­tor FootaHype wrote ​"a this dance­hall gone to ….. dis­ap­point­ed is not even the word." When a fan com­ment­ed to defend Shenseea, FootaHype respond­ed ​"di whole a unu a some big stink­ing dut­ty les­bian God a go fuck up the whole a u, just wait." But many oth­er fans were supportive.
Shenseea is no stranger to the LGBTQ com­mu­ni­ty. Last year dur­ing Pride, she post­ed a pic­ture of her­self on Insta­gram – wear­ing rain­bow coloured sus­penders and shoes – cap­tioned "…today I just wan­na rep­re­sent and tell y'all that your sex­u­al­i­ty doesn't mat­ter to me I love all of y'all …#loveislove." Oth­er dance­hall artists such as Jada King­dom and D'Angel (ex-wife of Bee­nie Man) also came out in sup­port of the LGBTQ com­mu­ni­ty when she per­formed at Jamaica Pride last year.
Jae­vion Nel­son, the exec­u­tive direc­tor of J-Flag, the main advo­ca­cy group on the island, wrote a Face­book post at the time, call­ing Shenseea's pic­tures ​"raw, rad­i­cal, and dis­rup­tive." But he wasn't with­out his hes­i­ta­tions. ​"To me, it illu­mi­nates the changes hap­pen­ing in Jamaica by peo­ple who are defy­ing cul­tur­al and reli­gious dic­tates, though not on a wide scale."
For Nel­son, there's noth­ing inher­ent­ly homo­pho­bic about Jamaican music.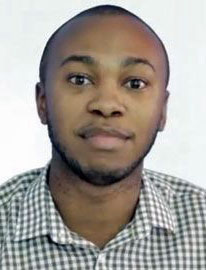 "Dance­hall music is resis­tance; it is protest and it forces us, in its own unique ways, to con­front things many of us are unwill­ing to talk about and address – what­ev­er the out­come," he says. ​"Dance­hall music tells us about life from dif­fer­ent stand­points. It's the lens through which many of us see our coun­try and the world. It shapes our world view because it gives us a deep dive into our strug­gles, our sex­u­al desires, our ego­tis­ti­cal ways, and our views on var­i­ous issues. Unfor­tu­nate­ly, this some­times comes with huge­ly prob­lem­at­ic and some­times vio­lent lyrics which neg­a­tive­ly affect some peo­ple – not just LGBTQ people."
Suelle Anglin, the asso­ciate direc­tor of mar­ket­ing at J-Flag, told me that many in the com­mu­ni­ty appre­ci­at­ed the love and sup­port from Shenseea, while oth­ers felt it might be more of a mar­ket­ing ploy. Anglin felt Shenseea's sup­port and inter­ac­tion with the LGBTQ com­mu­ni­ty in the past made the artist more wel­come, but she also argued that the video only hap­pened because it fea­tured girl-on-girl action, play­ing into the ongo­ing fetishi­sa­tion of femme les­bians. ​"This sim­ply would not hap­pen with male artistes."
Sex between two men remains ille­gal in the coun­try under the bug­gery law, a hang­over from the colo­nial era enact­ed in 1864. Con­sen­su­al sex between women is not cri­m­inialised, per­haps because it is hard­ly recog­nised. In recent times, the num­ber of mob killings of LGBTQ com­mu­ni­ty mem­bers such as Dwayne Jones, a trans­gen­der teen mur­dered by a mob in 2013, has start­ed to wane. J-Flag received 261 reports of human rights vio­la­tions between Jan­u­ary 2011 and Jan­u­ary 2017. Between 2017 and 2018, they only received 15. …
Jamaica's vio­lence epi­dem­ic began in down­town Kingston in the ​'70s – around the same time that the dance­hall genre became pop­u­lar – when the two main polit­i­cal par­ties cor­ralled their sup­port­ers into pub­lic hous­ing and gave guns to war­ring gangs. Vio­lence has held a tight grip around Jamaica since and the coun­try has remained in the list of the top ten most mur­der­ous coun­tries for the past decade. …
"Being a bad man is the top of the hier­ar­chy in Jamaica," says Don­na Hope, Pro­fes­sor and Socio-Cul­tur­al Ana­lyst and the Uni­ver­si­ty of the West Indies. Hope has stud­ied dance­hall for over 20 years, and says the homo­pho­bia is root­ed in the island's his­to­ry of colo­nial­ism and slav­ery. A time in which Africans were brought over to the Caribbean not as humans, but as labour. ​"Their sex­u­al­i­ty and mas­culin­i­ty became very impor­tant as a way of dis­play­ing dom­i­nance," says Hope. This hyper mas­cu­line cul­ture has man­i­fest­ed itself in dance­hall as lyrics about vio­lent­ly sup­press one's ene­my, who has the big­ger guns or who has the most women. Pledg­ing to vio­lent­ly attack gays was just one of the trends in the ways Jamaican artists assert­ed their mas­culin­i­ty, which was then reflect­ed in their music.
Hope has whit­nessed homo­pho­bic lyrics in dance­hall soft­en over the past ten years. ​"These dis­plays of hyper-mas­culin­i­ty have always been there, it's just trans­formed." Vio­lent imagery still appears in dance­hall lyrics, it's just less like­ly to be direct­ed specif­i­cal­ly at the LGBT community.
Although Hope clas­si­fies Jamaica as a patri­ar­chal soci­ety, women are incred­i­bly strong fig­ures – accord­ing to the Inter­na­tion­al Labour Organ­i­sa­tion, Jamaica is the coun­try in which you are most like­ly to have a female man­ag­er, The strong pres­ence of women could be anoth­er threat­en­ing fac­tor to men, fuelling their need to dis­play hyper­mas­culin­i­ty. Some­thing like giv­ing oral sex to women is looked down upon in Jamaica, and is called ​"bow­ing", as if the act means you are sub­mit­ting your­self to a woman. It's here that the phrase ​"bow­cat" orig­i­nates.
This year's Jamaica Pride saw a per­for­mance from Ishaw­na whose 2017 song, Equal Rights, called for oral sex for women. In the cho­rus, Ishaw­na sings, ​"your back nah no use and you face look cute, deal with me like a bag juice / Mi say equal rights and jus­tice, nuff igno­rant peo­ple a go cuss this." Hope argues that Ishawna's ​"career has nev­er recov­ered" since she dropped the song.
The day after the Blessed video dropped, Shenseea announced that she had signed to Inter­scope records. With the back­ing of an inter­na­tion­al record label, she may have felt braver to exper­i­ment out­side of Jamaica's cul­tur­al norms. But as Shenseea tries to crossover to the inter­na­tion­al mar­ket, she has faced crit­i­cism from Jamaicans. In a recent inter­view with Apple music she spoke in stan­dard Eng­lish instead of Patois and some Twit­ter users called her a sell­out. ​"Sign­ing to Inter­scope means she can do what she wants," wrote Jamaican DJ and pro­duc­er Silent Addy. But he also not­ed that she couldn't be onstage kiss­ing girls in Jamaica. ​"It's going to take a big dance­hall or reg­gae artist com­ing out as gay to change that and who knows when that will happen." …
Jamaica has a long way to go in the fight for gay rights but – as this year's Pride cel­e­bra­tions proved – there are more moments of joy in which to cel­e­brate than ever. ​"For me, it's about giv­ing the com­mu­ni­ty an oppor­tu­ni­ty to enjoy some of their favourites in their own spaces," says J-Flag's Jae­vion Nel­son of the music scene.
"It's about allow­ing those artistes who sup­port, love and cel­e­brate LGBTQ peo­ple to stand up and make a state­ment to Jamaica, and the world, in their own unique way. It's about inter­ro­gat­ing and con­test­ing the nar­ra­tive about dance­hall music and show­ing that though quite a bit of the music if prob­lem­at­ic and some­times vio­lent toward the com­mu­ni­ty, there are some – if even just a hand­ful – who are chal­leng­ing dom­i­nant views about the LGBTQ com­mu­ni­ty. It's about a cel­e­bra­tion, a cel­e­bra­tion of who we are as a peo­ple – Jamaican and queer."