A Guyana man saw his murder conviction reduced to manslaughter after an appeals court ruled that the trial jury had not been properly instructed about his confession, which included his "gay panic defense."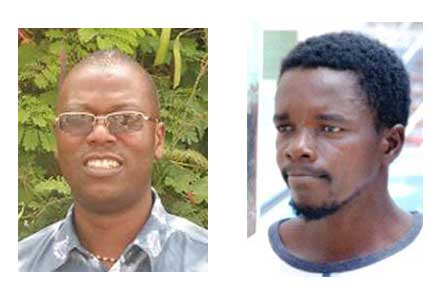 25 July 2019 — Following the hearing of his appeal, the Guyana Court of Appeal yesterday morning set aside Clive Knights' conviction for the murder of insurance company executive Bert Whyte, substituting instead a conviction of manslaughter and imposing a sentence of 30 years.
On June 18th, 2015, Knights had been sentenced by trial judge Navindra Singh, to 57 years behind bars after a jury found him guilty of murdering Whyte, who died after being stabbed twice to the chest on May 14th, 2012.
In a ruling delivered by acting Chancellor Yonette Cummings-Edwards, who heard the matter along with appeal judges Rishi Persaud and Dawn Gregory, the court heard that Justice Singh's summation to the jury regarding a confession statement Knights gave to police was not adequate. …

In his appeal, the convict had contended that his trial lawyer failed to present his defence or did not adequately represent the issues surrounding [his confession]. For such reasons, that appellant regarded his conviction as being unsafe, while contending that a jury properly directed might not have arrived at the same decision.
At the close of the trial in the High Court, Knights' attorney, Konyo Thompson [claimed that] the state failed to disprove that it wasn't a case of Knights acting in self-defence to Whyte's homosexual advances of which her client wanted no part.
The state's case against the convict was that he had stabbed Whyte twice in the chest at Bentinck Street, South Cummingsburg.
It was also stated that Knights had changed the licence plate on Whyte's car before making his way to Berbice, where the vehicle was later found abandoned.
After being stabbed, Whyte had managed to make his way to the Palm Court night spot, where he  called out for someone to call an ambulance. He then collapsed, was placed in a taxi and taken to hospital.
Pathologist Dr Nehaul Singh had confirmed that Whyte had died from haemorrhage and shock due the perforation of the heart and lungs as a result of the stab wounds.
Related article: