Does Bisi Alimi care about gay Nigerians?
By Mike Daemon
Acclaimed Nigerian LGBT rights activist Bisi Alimi has made an "unapologetic" declaration to members of the Nigerian LGBT community that he is not fighting for them, but for himself.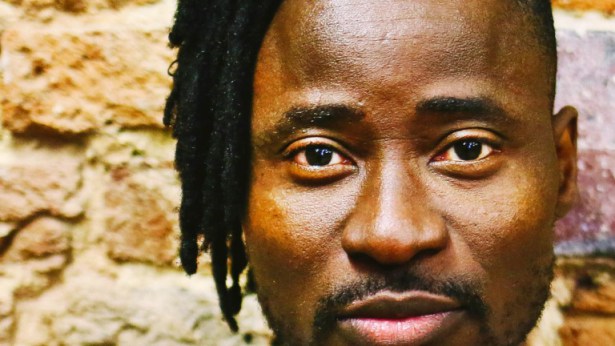 The celebrity activist, who over the past years has worked hard to build his brand on the bedrock of being "the first man to come out as gay on national TV in Nigeria," wrote on his Facebook profile that he doesn't owe the Nigerian LGBT community anything, and that his activism has been for his own benefit.

It is still unclear why he made the statement or who suggested that he owes them anything. But many members of the Nigerian LGBTI community are outraged about his comments, particularly because Alimi over the years has claimed to be a voice for the Nigerian gay community. He set up the Bisi Alimi Foundation (BAF), a diaspora not-for-profit with an announced mission of "advocating for the equal rights of LGBT people in Nigeria."

Shortly after his controversial post, he wrote again on Facebook, "In other news, BAF is recruiting in Lagos, please come and work with us."
That post linked to a notice of an opening for a program director who would receive a "very competitive" salary for leading two BAF training programs in Nigeria, the Media Justice Fellowship program and the Work Place Diversity Training program.
[Critical Nigerian activists say that Alimi refuses to collaborate with other initiatives or contribute to other activists' work. "He comes to Nigeria with funders' money, heavily guarded and stays at the best hotels," one activist said. "He makes a lot of noise and doesn't really do anything." Some of this blog's articles about Alisi's work are listed below. ]
Members of the Nigerian LGBT community complained that they have been exploited and are aggrieved by Bisi's comments. Based on his latest words, they believe that Alimi took advantage of their plight and fooled them all into thinking that he actually cared meanwhile his true intentions was to exploit, and quite a number have since come forward to state that they knew all along that the intentions of his so-called activism is purely selfish, but that they never expected that he will just arrogantly throw it in their face.
The thriving online Nigerian LGBT media platform KitoDiaries condemned Alimi's comments, and reminded him of his place and allegiance to the Nigerian LGBT community from whose struggles he has continued to benefit:
How can you even say you do what you do for you – and call that activism? How can you think you are fighting for yourself – and believe you are fighting for anything?! Because if that's the case, then you are not fighting for anything, Bisi Alimi.
U.S-based Nigerian LGBT rights activist Edafe Okporo, who spoke to NoStringsNG, condemned Alimi's comments, calling him a thief and asked him to return all that he has "stolen" from the community in the guise of fighting for them.
"You collect grants on their behalf [the Nigerian LGBT community]. Then you should be arrested and charged for being a thief: a person who steals another person's property. You should be stripped of all your accolade as an activist. You are not a true leader. I am really in rage, the community has been exploited"
Others have hailed him for his comments, asking gay people in Nigeria to fight for themselves and allow Alimi to enjoy the fruits of his hard labor.
Alimi who also said that an LGBT community in Nigeria does not exist, has maintained that he hasn't done anything wrong and has described all those who felt hurt by his comments as 'failures."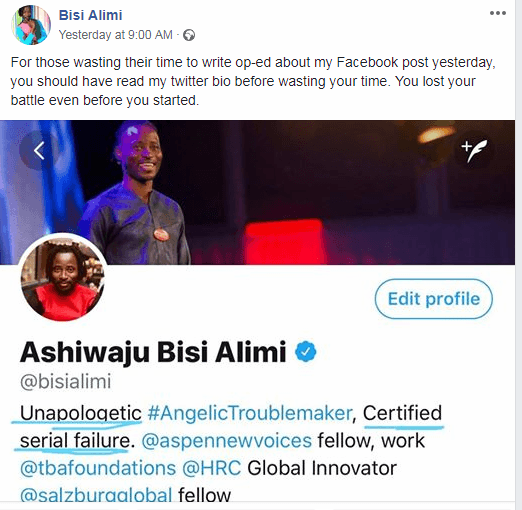 A fan of Alimi wrote to him on Facebook: