About half of the world's remaining laws against gay sex were originally imposed by the British on their colonies.  It's a shameful situation, especially since this week's London gathering of leaders of former British colonies will rarely touch on LGBT rights.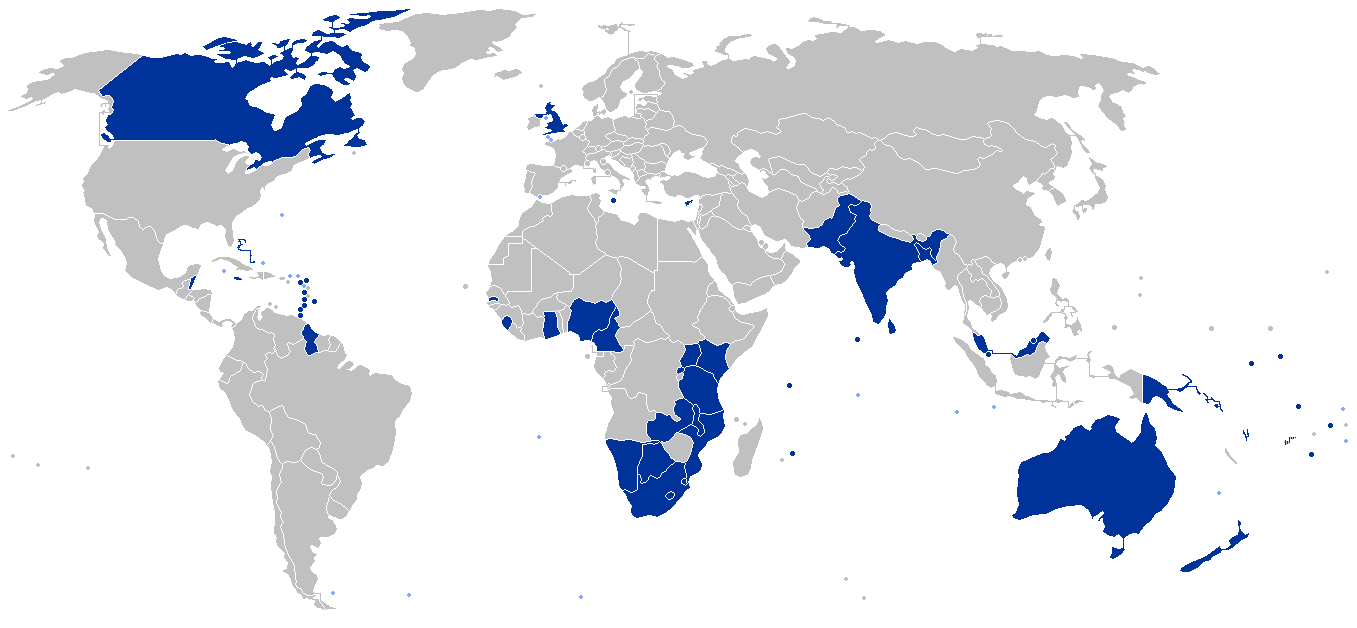 The 53 mostly former British colonies in the Commonwealth account for 36 of the world's 74 nations with anti-LGBT laws. (See this blog's list of Commonwealth nations with anti-LGBT laws and this blog's separate list of all 74 nations with such laws.)
Almost all Commonwealth countries formerly were part of the British Empire, from which they inherited the homophobic laws that they have kept on the books.
Recent pressure for change in the Commonwealth has included petitions, protests, and a call on the British to apologize for what they have done:
The Thomson Reuters Foundation reported:
UK urged to push Commonwealth leaders to address LGBT rights
LONDON  — LGBT campaigners called on Britain on Monday to urge leaders of Commonwealth countries to make same sex relations legal across the network of 53 mostly former British colonies, launching a petition and organizing a picket.
As the week-long Commonwealth Heads of Government Meeting (CHOGM) got underway, LGBT campaigners launched a petition calling for Britain to apologize for colonial era homophobic laws still used in 37 of the 53 member nations. [Editor's note: This Thomson Reuters article apparently does not recognize last week's court decision in Trinidad that overturned that country's anti-sodomy law.]
In nine states, it is punishable by life imprisonment.
Matt Beard, executive director of campaign group All Out, said despite a Commonwealth commitment to create a "better future for all citizens", there was no plan to discuss lesbian, gay, bisexual and transgender decriminalization at the summit.
"If the leaders gathering in London and Windsor want the Commonwealth to be recognized as a credible 21st Century global body, they must include an open and frank discussion of LGBT decriminalization on their agenda," Beard said in a statement.
Britain's interior ministry, or Home Office, was not immediately available to comment on the call for Britain to apologize.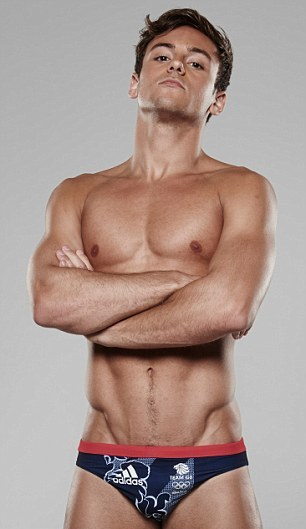 The fact homosexuality is illegal across 70 percent of the Commonwealth hit headlines last week when British diver Tom Daley used the spotlight after his fourth Commonwealth Games gold medal win to call for more countries in the group to act.
"I feel extremely lucky to compete openly as who I am, not worry about ramifications. But for lots of people living in those countries it is not the case," Daley, who married U.S. director Dustin Lance Black last year, told BBC Breakfast.
A Commonwealth Secretariat spokesman said there were more LGBT events this year than at the last CHOGM in 2015 including a roundtable on LGBT rights and reception to brief lawmakers on economic developments favoring decriminalization.
He added that the Commonwealth Secretariat worked closely with parliaments to encourage them "to become parliamentary human rights champions for equality".
But activists angered by the Commonwealth's failure to put LGBT decriminalization on the agenda said they planning to picket the Commonwealth Secretariat's offices on Thursday.
Qasim Iqbal, an activist with Pakistani LGBT organization Naz Male Health Alliance, said Britain should apologize for homophobic laws left in its wake, with same sex sexual activity still punishable in Pakistan by up to 10 years in jail.
"The UK has a responsibility to undo the damage that they caused. They need to not only apologize but also pressure countries to decriminalize by putting conditions on any aide they give," Iqbal told the Thomson Reuters Foundation.
But Frank Mugisha, an LGBT activist in Uganda where same-sex sexual activity can be punished with life imprisonment, said it was important Britain was not seen as "giving a lecture" as that could further alienate LGBT communities.
Seychelles activist Fabianna Bonne echoed similar concerns, urging Britain to support activists and advocates with "quiet diplomacy" to help push discussions forward.