Neighbors in Kisii County, western Kenya, arranged for a gay couple to be arrested. But that's as far as it went. Instead of being hauled into court, the couple will go to a Kisii University counselor.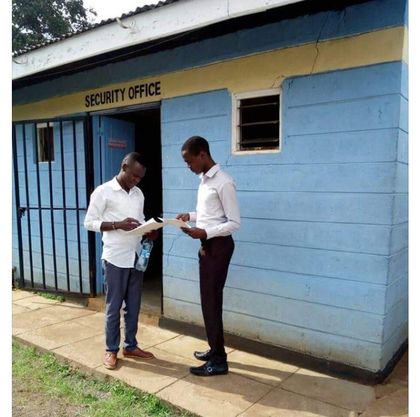 A university official expressed hope that the counseling would persuade the two Kisii University students to change their "lifestyle."
"I don't believe taking them to court will help," he said.
Same-sex intimacy is illegal in Kenya, but violators are rarely prosecuted.
Kenya's National Gay and Lesbian Human Rights Commission, a Nairobi-based LGBTI rights advocacy group, is challenging Kenya's anti-LGBT laws in court.
Editor's note: Kenyan activist Denis Nzioka, who initially posted the link to this article, has now labeled it, "Story not confirmed yet."
Hivisasa.com reported on the Kisii County incident:
Gay couple arrested in Kisii
Two University gay students were on Monday night [March 12] found in the act by villagers of Nyamage village, Kisii County.
Locals who spoke to Hivisasa said that they have been knowing that the two were gay and they set a trap that night.
"They have been disturbing us here with their noises and every time we question them they become rude. That is how we decided to lay a trap and get hold of them," said Ms Everlyne Kwamboka, their neighbour.
The angry residents started beating the two up but a good Samaritan who is an official at Kisii University rescued them.
Victor Nyambega a local, said that the two have been in a relationship for two years now.
"We have been seeing them for sometimes now. They behave like women especially the one playing the lady role," he said.
Mr Hezron Bogonko, a security officer in the university, arrested the two before handing them over to the guidance and counseling department in the school.
An official in the school who requested for anonymity as he is not supposed to speak to the media said that the two will not be arraigned in court.
"The two will undergo proper counseling to help them overcome this kind of lifestyle. I don't believe taking them to court will help," he said.
Related articles: