The UN High Commissioner for Human Rights Zeid Ra'ad Al Hussein spoke out against "hateful" anti-LGBT rhetoric and proposals to outlaw extra-marital and gay sex during his recent visit to Indonesia.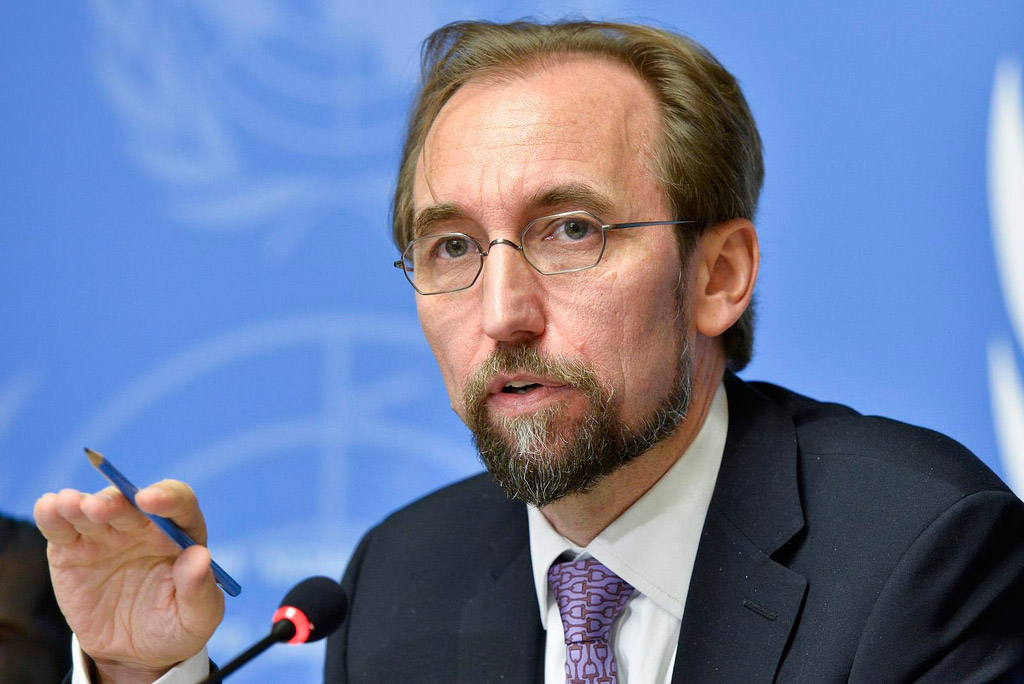 The United Nations human rights chief on Wednesday [Feb. 7] criticized proposals in Indonesia's parliament to criminalize gay sex and extramarital sex, saying such laws could hurt the country's beleaguered LGBT community and other minorities.
Zeid Ra'ad Al Hussein said he had raised the issue with President Joko Widodo during a three-day visit to the world's largest Muslim-majority country, where hostility toward the lesbian, gay, bisexual, and transgender (LGBT) community has risen sharply in recent years.
"Discussions of (revisions to the criminal code) betray strains of intolerance seemingly alien to Indonesian culture that have made inroads here," Zeid told a news briefing, adding that he believed the proposed rules were "discriminatory".
"The hateful rhetoric against the LGBT community that is being cultivated seemingly for cynical political purposes will only deepen their suffering and create unnecessary divisions," he said.
In related news, Equal Eyes reports:
Following requests from Indonesia's Ministry of Communications that Google remove access to over 70 LGBT apps, Google has blocked downloads of up to 14 different apps, including Blued—the largest gay dating app, accused of containing LGBT-related pornography.