UPDATE:  The coalition of anti-AIDS organizations that is offering $2 million to combat HIV in the LGBT communities of Mozambique is planning a conference call on Monday, Jan. 23, during which people can learn the details of the application process.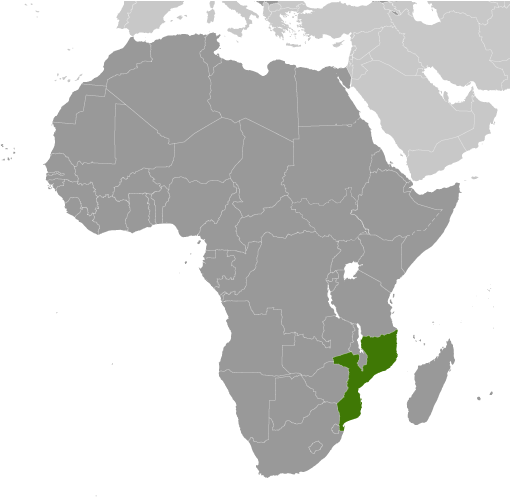 For more general information about the battle against HIV in Mozambique, see the article "$2m targets HIV in Mozambique's LGBT communities."
Mozambique repealed its anti-LGBT law in 2015, but social stigma against sexual minorities remains strong, which often excludes LGBT people from health care. The application deadline for the grant is Jan. 31, 2017.
This is the announcement of the conference call:
Conference Call – Q&A – LGBT Fund Deep Engagement Grant for Mozambique
Prospective applicants are invited to an informational conference call on the 23rd January related to the opportunity to apply for a Deep Engagement Grant for Mozambique from the LGBT Fund.
The LGBT Fund is a partnership of the Elton John AIDS Foundation (EJAF), the Office of the U.S. Global AIDS Coordinator (OGAC), and The United Nations Joint Programme on HIV/AIDS (UNAIDS). The Fund continues existing initiatives to end stigma, discrimination and violence against LGBT individuals, by working with community leaders, civil society, and service providers to create environments that promote health and well-being.
Staff from the Elton John AIDS Foundation and OGAC will participate in the call to provide information and help answer questions related to the Request for Proposals, which is available at https://london.ejaf.org/wp-content/uploads/2016/12/Opportunity-Announcement-Deep-Engagement-Grant-for-Mozambique.pdf
Date and time:
Date:  Monday January 23rd.
Time:    09:00 Washington D.C. / 14:00 London / 15:00 Geneva / 16:00 Maputo [Mozambique]
How to join the Conference Call:
From Mozambique,  +44 (0) 844 762 0 762 or +27 (0) 87 550 0678
From the UK, 0844 762 0 762
From USA, 213 289 3448
From Switzerland, 0848 560 346
From South Africa, 087 550 0678
From all other countries, +44 (0) 844 762 0 762 or +27 (0) 87 550 0678
The passcode for callers from all countries is 44551#
Contacts:
For more information on the LGBT Fund or questions about the conference call, please contact [email protected]
Related articles: