Morocco has imprisoned two men on homosexuality charges at a time when the Moroccan parliament is considering changes in the Penal Code, Human Rights Watch reported today. Many local organizations are urging parliament to drop the law's anti-LGBT provisions.
This is HRW's press release:
Morocco: 2 Jailed for Homosexuality
Parliament Should Decriminalize Same-Sex Acts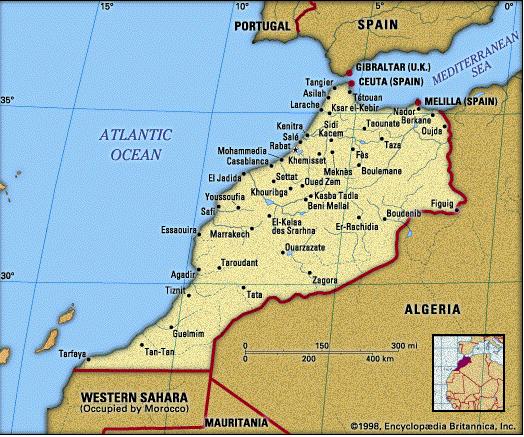 Moroccan authorities imprisoned two men on charges of homosexual activity, the latest in a series of such cases, Human Rights Watch said today. Parliament is preparing to examine revisions to the penal code and should remove from the draft the provisions that leave intact criminal charges for same-sex "deviant acts," with possible prison terms of up to three years.
The Agadir Court of Appeals on June 30, 2016 upheld the conviction of the two men, from the southern city of Guelmine, who gendarmes said they had caught in the act in a car parked in a remote location on May 20.
"If legislators want to harmonize Morocco's laws with its 2011 Constitution, which guarantees the right to privacy, they should decriminalize the intimate lives of consenting adults," said Sarah Leah Whitson, Middle East and North Africa director at Human Rights Watch.
Morocco has repeatedly imprisoned men under penal code article 489. In this case, according to the judgment by the Guelmine Court of First Instance, the gendarme approached a parked car on a remote location away from the road outside the city and found the two men engaged in sex. In custody, the two men confessed to the police. During their brief trial on May 26, J., 23, affirmed his confession while A., 46, repudiated his statement and said he was innocent. For reasons that are unclear, neither had a lawyer during the trial.
The court convicted the two, saying that A.'s repudiation of his confession was "nothing but a means of evading criminal responsibility and escaping punishment, belied by the fact that his confession [to the police] was detailed and not proven to be false." The court sentenced each of the men to six months in prison and a fine of 500 dirhams (US$50) on a single charge of homosexual acts.
The Agadir Appeals Court affirmed the verdict but reduced sentence to a month and a half for J. and three months for A. The court did not explain the disparate sentences.
J. recently left prison after serving his term. A. is due to be released on August 20 from Ait Melloul prison in Agadir. A lawyer who visited A. in prison on July 22 told Human Rights Watch that A. continued to insist on his innocence.
On June 9, the Council of Government approved and sent to Parliament a draft overhaul of the penal code that maintains the punishments, which include prison terms, for prohibited consensual intimate relations between adults, including homosexuality (article 489), sex outside marriage (article 490), and adultery (article 491). The draft law increases the fines that accompanies the prison term that a judge can impose under article 489, to a maximum of 20,000 Dirhams (US$2,000).
At least 20 nongovernmental organizations in Morocco have called for the repeal of penal code article 489.
Criminalizing consensual, adult homosexual conduct violates international human rights law. The International Covenant on Civil and Political Rights (ICCPR) bars interference with the right to privacy, which Morocco's constitution protects in article 24. The United Nations Human Rights Committee, international experts who interpret the covenant, has condemned laws against consensual homosexual conduct. The United Nations Working Group on Arbitrary Detention has held that arrests for consensual homosexual conduct are, by definition, human rights violations.
"If parliament, in updating the penal code, is supposed to harmonize it with Morocco's 2011 constitution and the rights it provides, then it should decriminalize homosexual conduct," Whitson said.
More HRW reporting on LGBT rights in Morocco:
Related articles in this blog: