Activists to Indonesian leaders: Stifle anti-LGBT officials
Human Rights Watch is pleading for restraint and tolerance from Indonesian officials in order to protect LGBT citizens of Indonesia from harassment and persecution:
Condemn Bias; Pledge to Protect LGBT Groups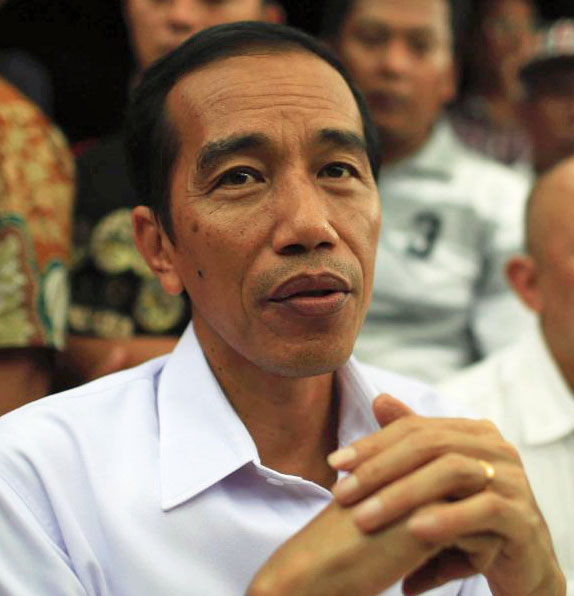 Indonesia's government should defend the rights of lesbian, gay, bisexual, and transgender (LGBT) people and publicly condemn officials' grossly discriminatory remarks, Human Rights Watch said today in a letter to President Joko "Jokowi" Widodo.
Since January 2016, various government officials have made public comments demeaning the country's LGBT community. Local government and education officials have touted discriminatory anti-LGBT measures including suggesting bans on LGBT student groups on university campuses and ordering police to halt an HIV outreach event for gay and bisexual men.
"President Jokowi should urgently condemn anti-LGBT remarks by officials before such rhetoric opens the door to more abuses," said Graeme Reid, LGBT rights director at Human Rights Watch. "The president has long championed pluralism and diversity. This is an opportunity to demonstrate his commitment."
The Indonesian government is obligated under international law to protect everyone in the country regardless of sexual orientation or gender identity, Human Rights Watch said.
Indonesia's National Human Rights Commission has condemned the officials' vitriolic statements and urged law enforcement agencies to protect LGBT people from violence by community groups. In October 2015, Sharia (Islamic law) police in Aceh province arrested a pair of young women for "hugging in public." In November, Brawijaya University authorities canceled an LGBT event, claiming they had received threats of an attack. The Islamic Defenders Front (FPI), a militant Islamist organization, harassed participants in a seminar on access to justice for LGBT people on February 4, 2016, in Jakarta.
A 2014 United Nations Development Programme report called on the government to mainstream human rights protections for LGBT people across all state institutions and to "officially recognize the existence of LGBT people … as an integral part of Indonesian society." In 2015, 12 UN agencies – many operating in Indonesia – signed a pledge to help governments end violence and discrimination toward LGBT people.
"Protecting LGBT people from violence and discrimination is part of Indonesia's human rights commitments," Reid said. "President Jokowi should make an unambiguous statement of support for the fundamental rights of all Indonesians and pledge to protect LGBT people from attacks."
Related articles