Jamaica's leading newspaper today called for improved training for school guidance counselors so they will not harass LGBTI students with homophobic abuse.
In response, the Jamaica Teachers' Association, which represents guidance counselors, declared that it cannot support that proposal because, under Jamaican law, intercourse between men is illegal.
LGBTI activist and attorney Maurice Tomlinson, who is challenging Jamaica's so-called "buggery law" in court, said the JTA's position is based on "a profound misunderstanding of law."
The Gleaner editorial, titled "Homophobic guidance counsellors are child abusers," stated:
Ronald Thwaites, Jamaican minister of education. (Photo courtesy of the Jamaica Observer)

"When Ronald Thwaites, Jamaica's education minister, announced the dissemination of a security manual aimed at deterring the bullying of gay schoolchildren, he might not have realised that guidance counsellors were among the main culprits.

"It is appalling that radicalised faith-based guidance counsellors in Jamaica's public schools are refusing to help gay and lesbian students who may be struggling with their sexual orientation and the mistreatment and social slight that are not unfamiliar to sexual minorities. Instead of performing their core duties, some have turned their sensitive posts into soapboxes from which promote denominational interests and proselytise. …

"That some counsellors have victimised children proves that some of these therapists are incapable of performing the fundamentals of their job, and their continued presence poses a danger to school communities and individual students. Though Jamaica's buggery laws remain a tribute to medievalism, even gay students have constitutional rights against discrimination."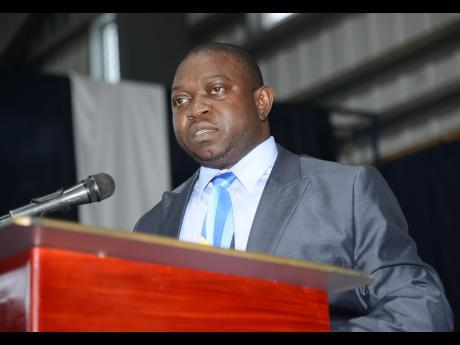 Norman Allen, leader of the JTA, said guidance counselors who learn of LGBTI students' sexual activity "must refer the cases to the appropriate government agencies" but the students "should not be shunned."
Nina Dixon, the newly elected president of the Jamaica Association for Guidance Counsellors in Education, said that most counselors who refuse to help gay students are Christians.
The Gleaner reported:
Statistics also show that lesbians and gays are two to four times more likely than heterosexuals to seek counselling and are more likely to disclose their sexual orientation to school counsellors than they are to any other school staff member.
The Gleaner editorial added:
"Though Nina Dixon, president of the Jamaica Association of Guidance Counsellors in Education, did not quantify the scope of the problem, we assume that she raised the issue of discrimination because it is sufficiently widespread and culturally entrenched to cause emotional harm to marginalised communities.

"This is particularly galling because guidance counsellors are, presumably, the mediators best equipped with the techniques and emotional intelligence to interface with gay students. "

However, they have allowed themselves to become disciples of zealotry that make them indistinguishable from the mob that promotes insularity and hatred."
Related articles