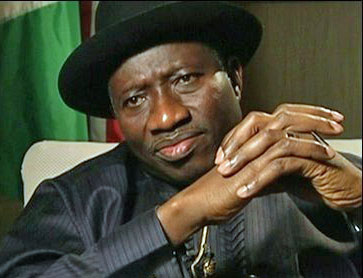 A New York Times article today makes the argument that the United States, through its public support of the human rights of LGBTI people in Africa, has produced a backlash that led to intensified anti-LGBTI repression.
The article focuses primarily on Nigeria before and after the enactment of its inadequately named "Same-Sex Marriage (Prohibition) Act" in early 2014, stating that "the final passage of the 2014 law against homosexuality — which made same-sex relationships punishable by 14 years in prison and made it a crime to organize or participate in any type of gay meeting — is widely regarded by both supporters and opponents of gay rights as a reaction to American pressure on Nigeria and other African nations to embrace gay rights."
The article mentions, but does not explore, the U.S. role in Uganda, where the risk of losing U.S. aid may have persuaded the government not to revive the  Anti-Homosexuality Act in 2014 after a Ugandan court overturned it on a technicality. The only discussion of that issue comes from an anti-gay Nigerian who is quoted as calling the U.S. stance an abuse of power.
No mention is given to Malawi, which this week freed two men whose arrest on homosexuality charges was reversed after public criticism by the U.S. ambassador and others.
Regarding Nigeria, the article, titled "U.S. Support of Gay Rights in Africa May Have Done More Harm Than Good," states:
After an anti-gay law went into effect last year, many gay Nigerians say they have been subjected to new levels of harassment, even violence.

They blame the law, the authorities and broad social intolerance for their troubles. But they also blame an unwavering supporter whose commitment to their cause has been unquestioned and overt across Africa: the United States government.

"The U.S. support is making matters worse," said Mike, 24, a university student studying biology in Minna, a town in central Nigeria who asked that his full name not be used for safety reasons. "There's more resistance now. It's triggered people's defense mechanism."

Four years ago, the American government embarked on an ambitious campaign to expand civil rights for gay people overseas by marshaling its diplomats, directing its foreign aid and deploying President Obama to speak before hostile audiences.

Since 2012, the American government has put more than $700 million into supporting gay rights groups and causes globally. More than half of that money has focused on sub-Saharan Africa — just one indication of this continent's importance to the new policy.
The article asserts, but does not demonstrate, that the West's opposition to anti-gay laws stirred up problems that had not existed before: "Same-sex relations remain illegal in most [African] nations, the legacy of colonial laws that had been largely forgotten until the West's push to repeal them in recent years."
It adds:
America's money and public diplomacy have opened conversations and opportunities in societies where the subject was taboo just a few years ago. But they have also made gay men and lesbians more visible — and more vulnerable to harassment and violence, people on both sides of the gay rights issue contend. The American campaign has stirred misgivings among many African activists, who say they must rely on the West's support despite often disagreeing with its strategies.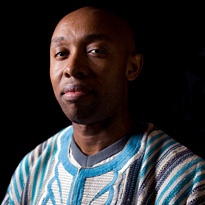 In the article, the primary supporter of the interpretation that the United States is to blame for Nigeria's anti-gay law is Chidi Odinkalu, chairman of Nigeria's National Human Rights Commission and the senior legal officer for the LGBTI-friendly Africa Program of the Open Society Justice Initiative. He is quoted as saying:
"The Nigerian law was blowback. … You now have situations of gay men being molested on the streets or taunted. That was all avoidable."
An anti-gay Nigerian Catholic, the Rev. George Ehusani, is quoted as saying that the law was overly punitive "overkill" and that, without the American pressure,  "the law would not have come in the form in which it did."
The article acknowledges that anti-gay American evangelists are active in Africa, but it implies that they arrived after the U.S. government began its pro-LGBTI initiative:
"American conservative and Christian groups have also turned to Africa, where the vast majority of people still share their opposition to same-sex relations and marriage."
Gay-friendly Zambian priest and researcher, the Rev. Kapya Kaoma, currently in Massachusetts, takes the position that gay Africans are becoming increasingly caught in American culture battles being waged in Africa:
"When two elephants fight, the grass will suffer," said Mr. Kaoma, who has documented the ties between American evangelicals and the anti-gay movement in Africa. "This is what's happening in Africa. African L.G.B.T. persons are just collateral damage to U.S. politics on both ends."
The article's proposed solution to the problem it describes:
Many African activists say that efforts should be focused on quietly educating the public about homosexuality and changing social attitudes.
Related article