This is one of several articles about Jamaica's first Pride celebration. See also:
Loop Jamaica reports: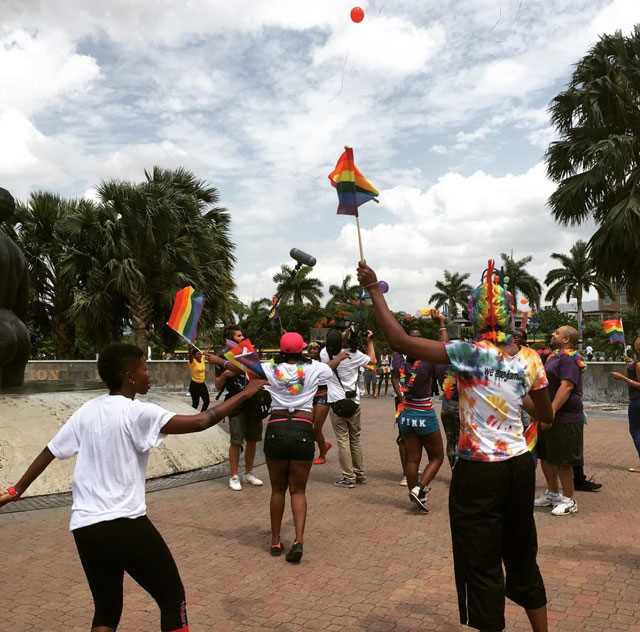 Jamaica's first ever gay Pride festival received high-profile support in the form of Hollywood star Ellen Page, who attended a flash mob at Emancipation Park in Kingston on Saturday.
Page, known for roles in the X-Men series and the comedy film Juno, came out as a lesbian last year. She shared a picture of herself at the Pride flash mob on her social media page.
The flash mob was held the same day as Jamaica's Emancipation Day celebrations — a public holiday celebrating the emancipation of slaves of African descent. Revellers, with rainbow flags, danced around the world famous Emancipation Park statue — depicting a nude man and woman — in Kingston.
Many gays thanked Page for the support while others praised the event as progress for the LGBT community in Jamaica — a country notorious for its intolerance of the homosexual lifestyle.
"Jamaican progress. Very exciting. two steps forward, one step back, but progress happening. Ellen Page, thanks for being out," one observer said.
PRiDEJA 2015 is being held from August 1 to 8 under the theme, "The Pride of a People: Breaking the Rules of Oppression".
For more information, read Loop Jamaica's coverage of PRiDEJA 2015.
Related articles