A report from the "This Just In" news blog of the GLBT News Network.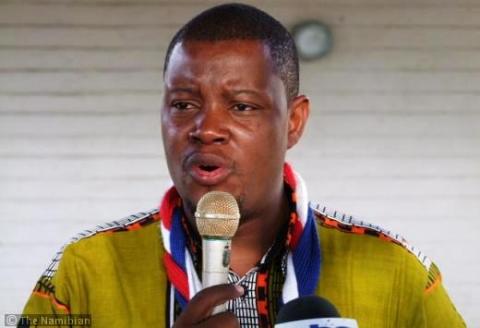 Namibia: Political leader stands up for gay rights
The leader of one of Namibia's political parties has spoken out for gay rights and gone head-to-head with his opponents who claim homosexuality is un-African.
McHenry Venaani, the leader of Democratic Turnhalle Alliance (DTA), told Gay Star News claims homosexuality is un-African are "manufactured lies."
"For many years gays have been part of the society all along. It is scientifically proven all races and cultures have gays," Venaani said.  (Source: Gay Star News)
In Namibia, sodomy is a crime under Roman-Dutch common law, which was imposed when the area was controlled by South Africa. The country has not enacted a specific law against homosexual activity. (Source: ILGA's "State-Sponsored Homophobia 2013.")
The news brief on Namibia is reprinted with permission from the GLBT News Network.
Related articles