Police in Senegal arrested five women yesterday on charges of violating Senegal's law against same-sex activity, the Associated Press reported. AP said:
The five women were detained early Monday morning during a birthday party at a restaurant in Dakar's Yoff district that has been described in the Senegalese press as a meeting point for gay men and lesbians, said Ndeye Kebe, president of the activist group Women's Smile.

The oldest of the suspects, 31-year-old Sene Dieng, is an assistant director at Women's Smile [Sourire de Femme], the only group in Senegal to advocate for lesbians' rights.

The five women were expected to appear in court Tuesday, though Kebe said they had been unable to afford a lawyer. …

As in other sub-Saharan African countries that enforce laws criminalizing homosexual acts, Senegalese police [in the past] have primarily targeted gay men for arrest and extortion.
Under Senegalese law, a prison sentence of one to five years is provided for homosexual activity involving men or women.
When U.S. President Barack Obama visited Senegal in June, he spoke against that law. In reply, President Macky Sall said the country is tolerant toward homosexuals, but will not repeal the law against same-sex activity.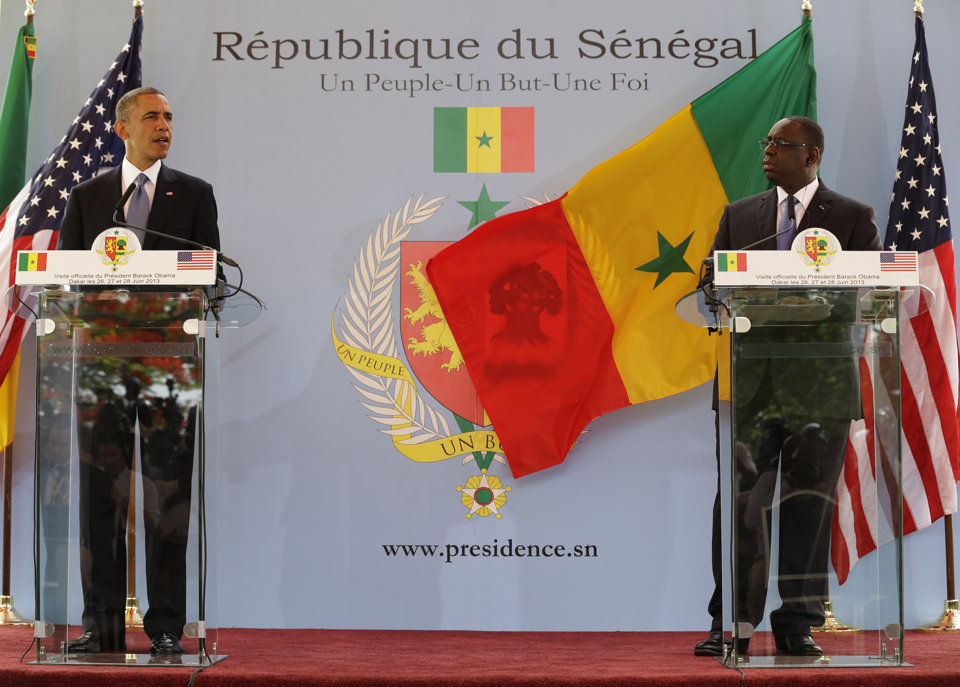 At the time, Kebe protested that Sall was being misleading about the situation for LGBT people in Senegal.
"I know of around a dozen people who are in prison for homosexuality as we speak. There wasn't any real proof against them, but they were found guilty and they are in prison," she said.
LGBT prisoners include noted Senegalese journalist Tamsir Jupiter Ndiaye, a UNESCO employee who was sentenced last year to four years in prison for having gay sex and causing grievous bodily harm to Matar Diop Diagne.  Diagne in turn was sentenced to three years in prison for "acts against nature," Gay Star News reported.
Kebe said that Senegal has started targeting lesbians:
Suspected lesbians have been under mounting pressure in the wake of several scandals that have garnered significant media attention. Earlier this year, for example, a man who discovered cell-phone footage of his 18-year-old girlfriend kissing another woman posted it online, Kebe said, forcing the girlfriend to flee the country when the story spread.

"In Senegal when we talk about homosexuality we are usually talking about men, and we forget about the women," Kebe said. "But people are now on the hunt for lesbians."

So far this year, Women's Smile has been made aware of at least 30 women who have been interrogated by police on suspicion of violating Senegal's anti-gay law, though it is unclear how many were jailed.
She also denied a newspaper account that the five arrested women had been engaged in homosexual acts in public.
"The women said they were just sitting at a table," Kebe told the AP. "There were more than 100 people at the bar, and the police went directly to their table."
For more information, read the full AP article: "5 women arrested under Senegal's anti-gay law, highlighting pressure on suspected lesbians."
Related articles