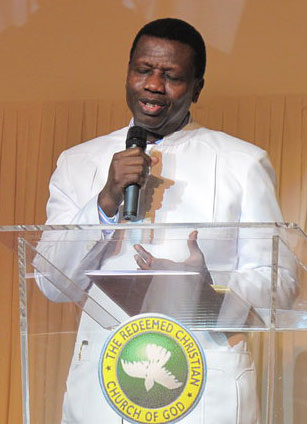 In a world struggling to cope with massive population growth, some anti-LGBT preachers manage to believe that same-sex marriage will lead to the end of the human race, because everyone will become gay.
Is there any explanation for this other than that they themselves feel intense same-sex sexual attractions, try to resist those urges, and imagine that everyone around them must feel the same way?  Most born-this-way heterosexuals don't fear that they'll turn gay.
Do these pastors think they need laws against same-sex marriage to keep themselves straight?
Here's the latest example, from Gay Star News:
Nigerian pastor who says gays will end humanity touring Pacific region – See more at: http://www.gaystarnews.com/article/nigerian-pastor-who-says-gays-will-end-humanity-touring-pacific-region091013#sthash.FtPM8W3z.dpuf

Nigerian pastor who says gays will end humanity touring Pacific region – See more at: http://www.gaystarnews.com/article/nigerian-pastor-who-says-gays-will-end-humanity-touring-pacific-region091013#sthash.FtPM8W3z.dpuf

Nigerian pastor who says gays will end humanity touring Pacific region – See more at: http://www.gaystarnews.com/article/nigerian-pastor-who-says-gays-will-end-humanity-touring-pacific-region091013#sthash.FtPM8W3z.dpuf

Nigerian pastor who says gays will end humanity touring Pacific region – See more at: http://www.gaystarnews.com/article/nigerian-pastor-who-says-gays-will-end-humanity-touring-pacific-region091013#sthash.FtPM8W3z.dpuf

A Nigerian pastor who claims gay marriage will lead to the end of the human race is touring the Pacific region next month, visiting Australia, New Zealand, Papua New Guinea, Fiji and the Solomon Islands

'General Overseer' of the Redeemed Christian Church of God pastor Enoch Adeboye is touring Pacific nations in November, hoping to plant branches of his anti-LGBT church across the region. …

Adeboye made headlines in Nigeria earlier this year when he claimed same-sex marriages would lead to the end of the human race.

'Same-sex marriage is an anathema to the will of God for human beings to be fruitful, replenish and multiply on earth – anything contrary to that is evil,' Adeboye told a gathering at Obafemi Awolowo University in January.

'How can a man who marries a fellow man produce a child and how can a woman who marries a fellow woman produce a child?

'If this evil is allowed to stay, there will not be newborns again in the world. As the older generation dies, will there be a new generations to succeed it? Even plants and animals have new generations to succeed them.'

Adeboye sent pastor Abraham Adewole Haastrup to Australia to set up a church in Melbourne and he is hosting Adeboye's Australian tour. …
For more information, read the full Gay Star News article, "Nigerian pastor who says gays will end humanity touring Pacific region."
Related articles